Is July a good month to visit Prague?
Yes and no!
July is one of the hottest months of the year, so spending a weekend (or a week) in hot, dry and the often dusty town has its challenges.
July is also the first months of the summer holiday and most of the permanent Prague citizens leave the town to go abroad or their weekend cottages in the Czech countryside.
This, unfortunately, doesn't mean, that Prague is quieter than other months, in fact as the summer holidays break elsewhere in the world, more and more tourist come to spend their holiday in Prague.
Summer is also when most of the scheduled public building work, closures and public transport maintenance happens.
The idea is that as most Prague people are on holidays, public transport is less busy and because of that it's the perfect time to dig out the streets and divert the trams! In reality, there are no fewer people in summer, just more lost tourists trying to find their re-routed way to their hotels!
Since most Prague people are on holidays during the summer months, theatres, concert halls and other cultural centres are also closed or have very few events on. There are, however other events, mainly outside the Prague that are worth visiting as you'll see later.
---
PRACTICAL TRAVEL TIPS
---
What is the weather like in July?
Most days in July can be very hot (up to 25-30 C in the shade, but much hotter in the sun),  and you might not even need a second layer in the morning.
If you are lucky there might be some thunderstorms, especially if it's been hot for a while. It cools down a little for the nights, but don't be surprised if it's still very warm until very late at night.
The warm evenings are also the perfect opportunity (or an excuse !) for a stroll tasting Prague's favourite ice creams as you explore the historic town.
Check if your hotel has air conditioning, as it's not the norm in Prague. If you are choosing your accommodation for July, choose a hotel in an old 1900s townhouse. These have very high ceilings and thick walls, so even without air conditioning, these are much colder at night than modern houses.
---
GOOD TO KNOW
---
Day light in July
The sunrise is at 5 am and the sunset is at 9 pm during July with nearly extra 40 minutes after the sunset when you can see the light.
The good thing about this time of the year, is that you have a lot of day light as you can easily see light until 9 – 9.30pm ( or nearly 10 pm).
This is great if you are planning a day trip outside the Prague, such as visiting Pardubice, because it gives you enough time for your train journey, exploring the town, visiting a local museum at the town chateau and even have a light lunch or dinner at the many cafes in the town.
I always plan my longest day trips for June, July or August as you can do a lot in the day.
I tend to focus on visiting places in the morning/lunch time and then having a long walk in the afternoon-evening as it gets a little colder and the weather settles around 6 pm into a lovely summer evening. It's the perfect time for walking when not a lot of people are out and about.
What to pack for your visit
You seriously don't need a lot for your July visit to Prague! Although the weather is going to be hot, the second layer is always useful, especially in the morning and evening.
I would also pack, a good sun hat, sunglasses and a long light linen shirt, trousers or a skirt. I love to wear an easy to wear a dress, which I wash every night and just leave on a clothes hanger to drip dry in the shower.
It might be tempting to bring just flip flops or summer flats as it's going to be very hot, but the Prague cobbles are very hard (and uneven surface) to walk on, so pair of comfy trainers or padded shoes are a must. You can find other tips on what to pack in this blog post.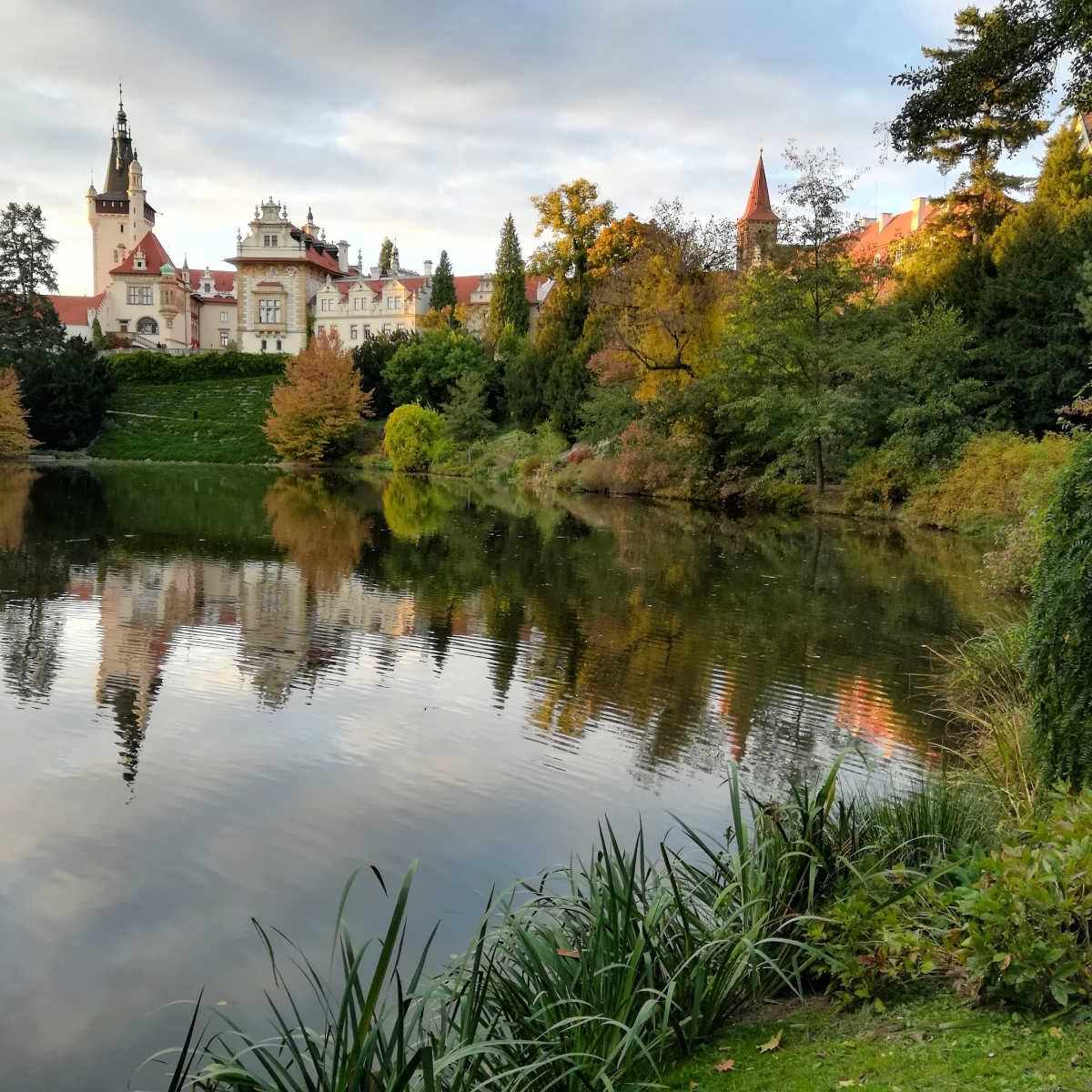 Important Dates
There are two official public holidays in July
5th of July – St Cyril and St Methodius Day
6th of July – Jan Hus Day
Like with any other official Czech Bank Holidays, the days are celebrated with a day off on the exact date. If the date falls on Saturday or Sunday, there is no extra free day off during the week.
Whilst most tourist orientated businesses stay open during the holidays, public transport, trains and buses usually run Sunday service and banks and government offices are closed on those days.
Things to do in Prague in July
As I mentioned before, July and August is the official summer holiday, which means that many theatres and concert halls are taking a summer break too.
Instead of the regular theatre performances in traditional theatres such as the Estate Theatre, there are numerous summer theatre plays in parks and open spaces. These include Shakespeare Summer Plays in the Vysehrad Castle Grounds or a comedy plays under the Zizkov Tower.
A lot of activities overall a little, so apart from the suggestions in this blog post, you can also find more tips on what to do in summer in Prague in my June blog post.
Film Festival in Karlovy Vary
The first two weeks are jam packed with film stars, new films and anything else related to film. The only problem is, you need to leave Prague and travel a couple of hours west to Karlovy Vary.
The Karlovy Vary film festival is very popular, so you need to book your tickets well in advance. Karlovy Vary is worth visiting just for the town itself. It's a beautiful spa town, full of pretty 1900s town houses, elegant colonnades and of course healing water springs that you can try.
Bohemia Jazz Festival
Started in 2005 by Czech jazz musician Rudy Linka, the Bohemia Jazz Festival takes place each year at the beginning of July.
All concerts are free and they are all held at various venues around the centre of Prague, quite often in the streets and town squares around the Old Town Square.
International Folklore Festival
This festival is held in Prague towards the end of the month, usually the 3rd week of July. It's an international celebration of traditional dancing, which you can watch in various venues around the Old Town Square.
Most of the performances are free to attend and a great way to spend a few hours watching traditional folklore dancing from countries such as Czech Republic, Germany, Russia, China, Izrael and many more.
Prague Proms
Similarly to the UK BBC Proms, the Prague Proms are a celebration of classical music, which takes place in the second part of July.
You can catch many free and paid for concerts in the venues across Prague and listen to the classical, jazz and more popular music in the parks and other public venues. This festival was started in 2005 and it's now attended by many international musicians and artists.