24 non-touristy things to do in Prague in 2023 to help you to experience Prague like a local! Walk away from the crowds and have fun exploring the town in a different way.
Sometimes I go along and do the 'touristy' things, but most of the time, I prefer to do the little things and to experience Prague in a completely different way. By the way, I tend to do this with any place I visit, not just with Prague.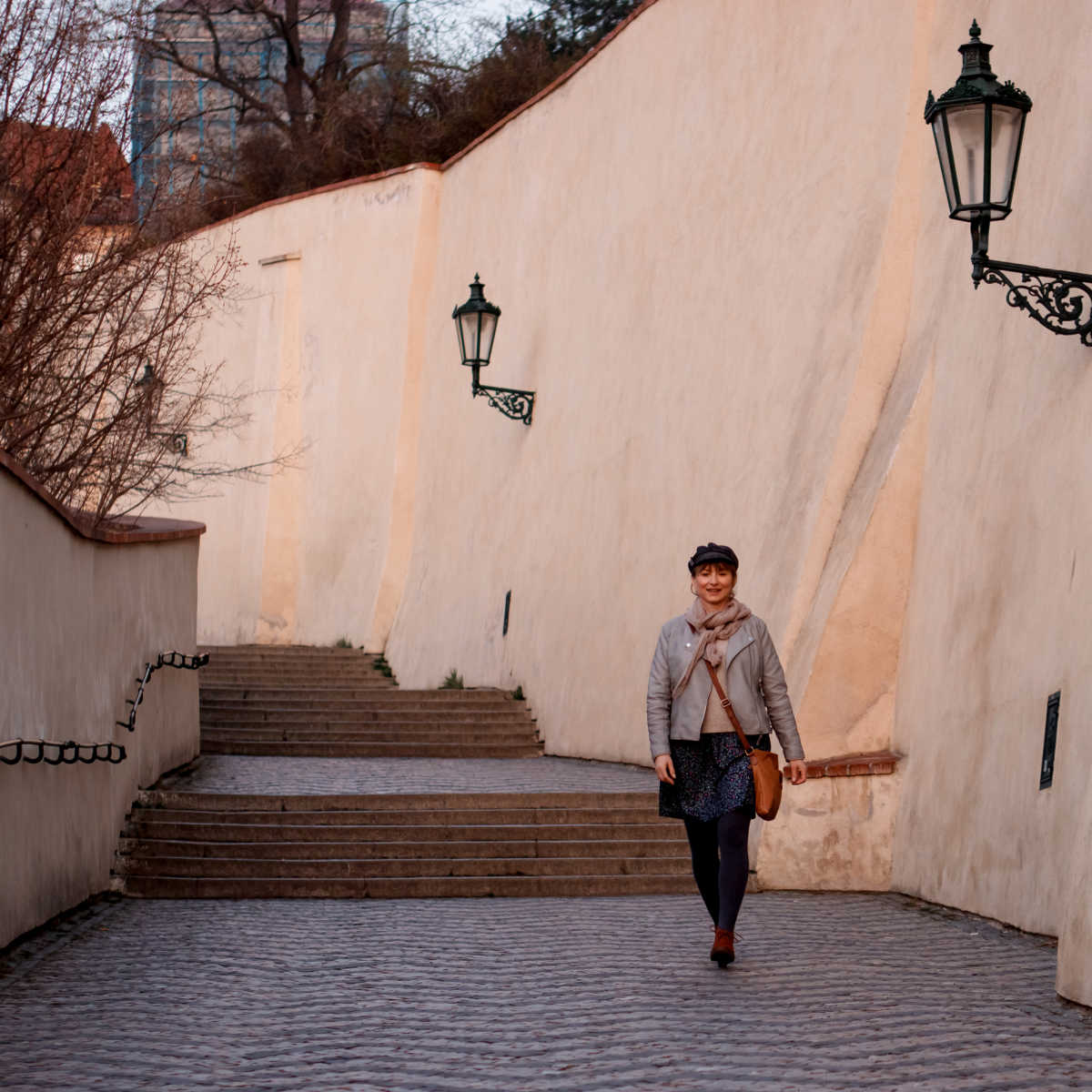 Prague & Me
I lived in Prague for about 8 years when I was growing up before we moved to the Prague suburbs. I've continued to visit Prague for day trips, school, university and later on for work.
I started to see Prague as a tourist destination more as I moved away to London and for a long 20 years, I would come to Prague as a tourist to visit places that I remembered from when I was growing up.
Now, that I'm back, I love exploring Prague, knowing that I can do the touristy things as well as non-touristy things without feeling like I'm missing out.
How to use this non-touristy guide to Prague
If you've never been before and you are coming to Prague for the first time, you probably want to see the most visited attractions, which is absolutely fine.
But if you've been to Prague before or you have more time in this amazing city, then I challenge you to pick a couple of suggestions from my list and try them out!
Even if you have just one day in Prague, you can enjoy exploring the town in a slightly different way.
1. Get up really early and walk the Kings route from Prague Castle
The photos in your Prague Guidebook will look much different than reality. This is not because the town somehow changed.
It's more because, for some reason, most photos in guidebooks are taken without people. That's probably to showcase the beautiful architecture and to make the photo (and the place) more appealing.
The reality is that Prague is normally very crowded, so one way to escape the crowds is to get up super early and explore the town before breakfast.
In the warm summer weather, this means starting your walk at 4-5 am and in winter between 7-8 am.
On the plus side, you'll also take the most beautiful photos with the best light possible and even see the sunrise and that can't be a bad thing!
2. See a Czech Film (with English subtitles)
Several art cinemas in Prague now offer Czech films with English subtitles, which is a great way to experience Czech culture and have something pretty cool to do in the evenings.
You'll find most of these cinemas in the centre and I usually go to Svetozor (entrance from Vaclavske Square) or Mat (Karlovo Square).
3. watch the nutrias at shooting island
There are around 16 nutrias ( large furry aquatic rodents) living on the Shooting Island in Prague. They are great fun to watch as they run from the water up the river banks and back to the river.
You'll find the Shooting Island entrance on the bridge that crosses the Vltava River opposite the National Theatre (the one with the golden roof).
There are other great reasons to visit Shooting Island. You'll find the best views of Charles Bridge (the most famous out of all the Prague's bridges), the Charles Spa buildings and National Theatre and the island is also a great spot to take fabulous photos.
One of my favourite coffee shops is also there during the summer season, so I always make sure I visit. The coffee shop is run out of a little camper van and you can enjoy your coffee and homemade cake sitting on the old-fashioned iron bed with comfy cushions.
In the evenings (mainly during the summer), there are also free concerts in the open air – just buy a drink, sit down and enjoy the music!
OTHER PRAGUE ISLANDS TO EXPLORE
4. Have fun working out the water games mechanical installations at Malesice Park
This is a great park for all the kids – big or small! The best time to visit is summer (during a Prague summer heat wave) or a hot day, as you can get (unexpectedly… ) wet! The water games installations are at the beginning of the Malesice park, with easy access to the bus (Malesice Sidliste stop).
You can easily spend an hour there and then carry on walking into the park itself. There are coffee shops and outdoor exhibitions and other playgrounds for younger children too.
5. Take a tram ride through the centre – backwards!
This is totally my favourite thing to do, and I do this all the time! The tram network in Prague is great and you can see the city from the back of a tram carriage.
You can pick up any tram you like, but I encourage you to try the tram route no.22 and explore the more unknow parts of Prague.
Find a tram that has the last seats in the last tram wagon (compartment) facing backwards. These are either the old types of trams where the last seat is intended for a person with a child buggy.
Please be mindful, if somebody actually wants to use it for this purpose, give up the seat and help them as the steps are very high in these kind of trams.
The second type of tram having seats backwards at the back are the new low-level trams where you can sit unrestricted. The windows are also much bigger in these trams and it gives you much better view.
Now for the reason, why I'm making you to do this!
You'll get the most magnificent view of Prague in a much slower way than if you are sitting the usual way – facing the direction of travel.
It will look like the streets and the beautiful houses are slowly moving away from you and the really far away ones are actually coming towards you. I think it's some sort of optical illusion, but I love to explore Prague this way.
I also often spot things that I wouldn't normally – a house sign, a newly painted house or a different street view which will look perfect in a photo!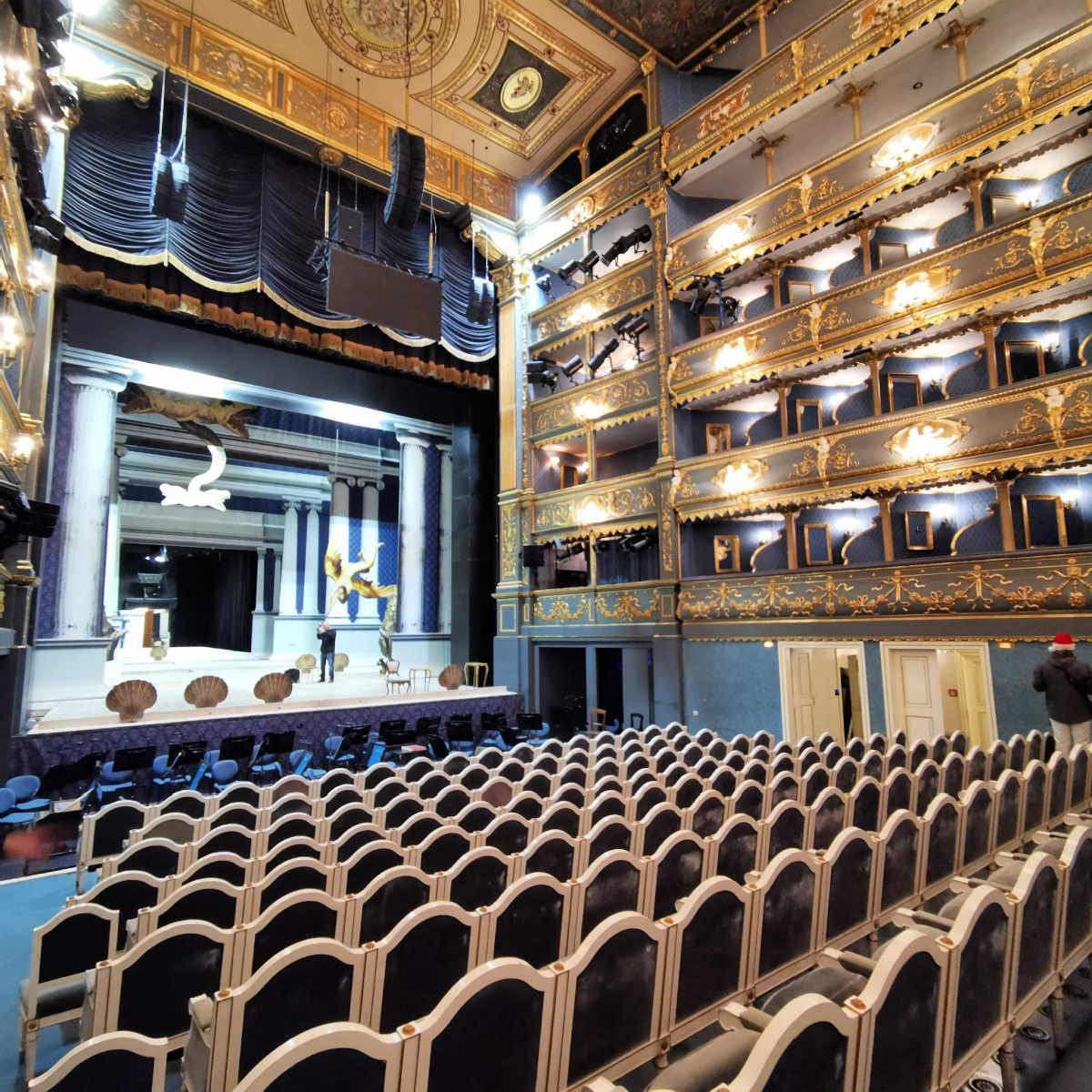 6. See a theatre play
This is a totally fabulous way to visit the National Theatre and see a play at the same time. The National Theatre, the Estates Theatre and the Svandovo Theatre (Smichov in Prague 5 district) now show some plays with English subtitles.
I'd recommend that you see a Czech play, although you can also see any of the classics like Shakespeare or Moliere.
When you are choosing tickets, I would suggest that you choose a balcony (first row if available). This is because the subtitles are running on a display board that is above the stage, which in a very big theatre is very high.
If your ticket is downstairs in the stalls, you'll constantly be lifting and tilting your head to read the subtitles and might even miss what's happening on the stage.
If you are on a budget, the National Theatre and the Estates Theatre also sell 'standing tickets'. These are usually just 100 or 150 KCZ and you'll be allowed to watch the play from a little standing compartment.
There are only about 8-10 people in each (there are 2 areas in each theatre) and they are actually positioned in a good level, so you'll see and hear really well.
In the summer, there are also open-air theatres – mainly in the gardens of Prague Castle and underneath Zizkov Tower.
7. Eat local Czech food at the buffet style restaurant
Locals don't eat out every day and certainly don't eat in the centre of Prague.
But you'll find a lot of people eating a hearty lunch in fast-style buffet restaurants, where you can get the main meal for under 100 CZK.
The food is always cooked fresh and the menu changes frequently.
You usually have a choice of 5-6 main meals and you can choose your own side dish. These are always traditional Czech meals or food that was typically eaten during 1950-1990 period. For example, you are not going to find pizza there, but you might find baked pasta dishes.
My favourite places include Ceska Kuchyne (Czech Kitchen – Cusine – close to Mustek Undeground) open until 8 pm every day, Svetozor (next to the Svetozor cinema and ice cream shop close to Vaclavske Square – open until 3 pm Monday – Friday) or Korunka (Arbesovo Square, Smichov – open until 4 pm – Monday – Friday).
Apart from Ceska Kuchyne, most of these buffet-style restaurants close early in the day and don't open at the weekends.
When you walk in, the menu is usually in Czech, but the staff might know some basic English to help you to make a choice. If in doubt, just point to a meal that you like the look of.
8. Walk everywhere to get to know Prague better
Sounds obvious, but walking is really the best way to explore the centre of Prague as there is no public transport anyway.
Different places in Prague will link in much better when you connect them together in a long walk.
For example, you can walk to John Lennon Wall from the Charles Bridge area and you can extend your walk through the Kampa Island to Ujezd and then via Shooter's Island back to the National Theatre area.
You will also discover a lot of places 'in between that might not necessarily be in the tourist guide book, but you will find (just for yourself…) the best coffee in Prague, modern statues decorating the streets (like Franz Kafka's Rotating Head) a small local brewery, a restaurant with home-cooked food or just a beautifully designed town house.
9. Visit a farmer's market
The most famous farmer's market in Prague is probably Naplavka in Smichov, but each area of Prague seems to have a farmer's market of their own. These are usually in the later part of the week, but usually not on Sundays or Mondays.
You can buy locally produced food, vegetables, fruit and also food that you can't really buy in the regular shops.
For example my local farmer's market at Andel (Smichov, Prague 5) runs on Fridays and always has a gluten-free bakery stall with delicious cakes and bread.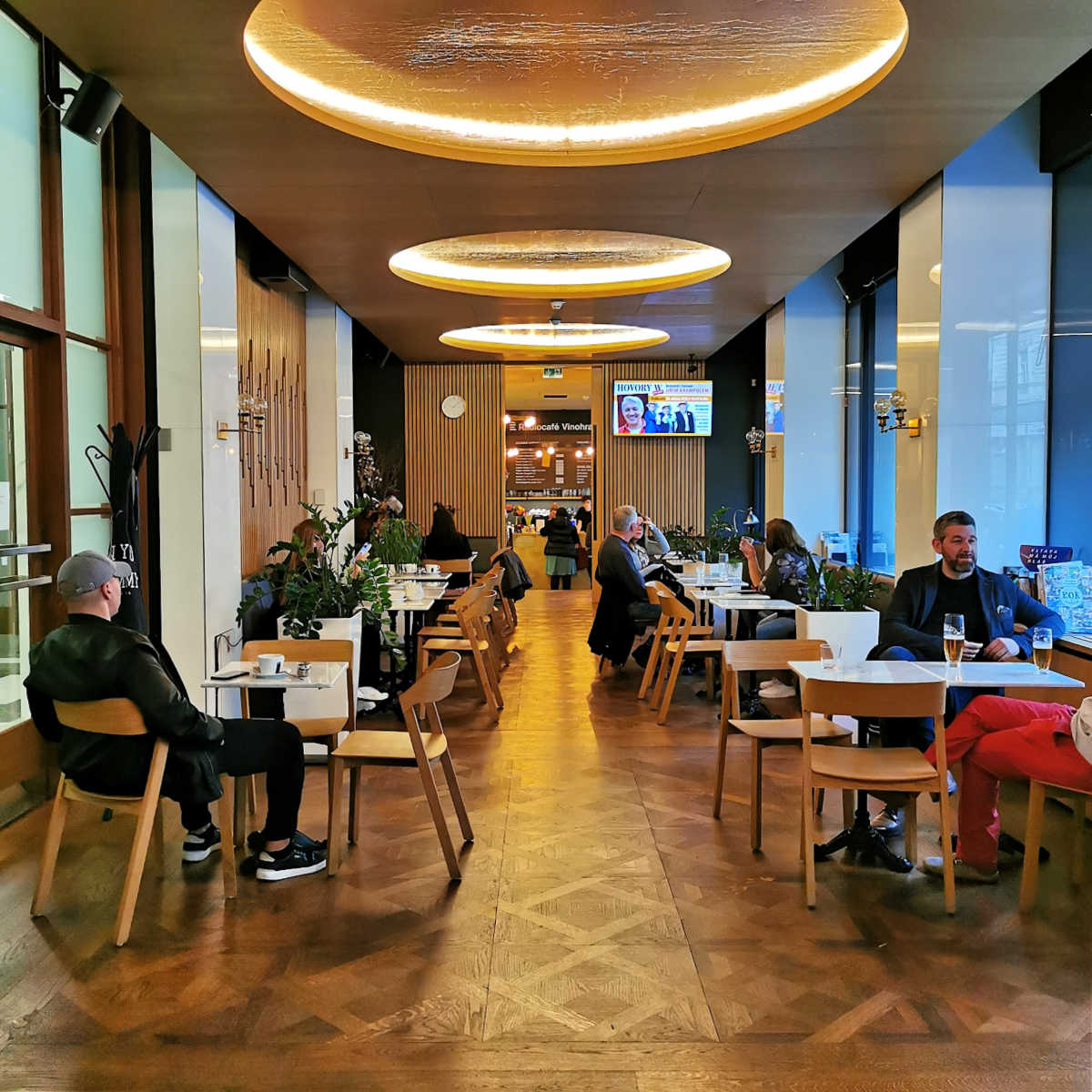 10. Have lunch (or a coffee) at a 1920s style cafe
While you might already have heard of Cafe Slavia (opposite the National Theatre) as one of the places to visit, I'm going to suggest a few more that are equally good.
As you walk from the National Theatre, you'll be able to see first Cafe Slavia, which has recently been renovated and it's now under a new management. They have kept the old charm of the place with some new additions to the menu and the new brunch menu is pretty impressive.
Next, as you walk away from the Vltava towards Narodni Trida (the National Street), you'll be able to visit Cafe Louvre, which is slightly smaller and tucked away on the first floor.
The interior is beautiful and elegant and you'll be able to have breakfast, light lunch or afternoon tea or coffee with a dessert there.
As you carry on walking (still on the same street) towards Wenceslas Square, you'll be able to see on your right an impressive building of an old insurance company.
On the top floor, you'll find Caffe Adria, where you can sit outside on a balcony and enjoy your refreshments. Breakfast, light lunches and desserts (including drinks) are available.
The photo above is from the equally cool place at the Czech Radio Station, just a street up from the Wenceslas Square above the National Museum.
11. Go for an ice-cream to Svetozor and eat it at Franciscan Garden
The Svetozor ice-cream (entrance from the side of the Wenceslas Square) is one of my favourite ice cream places in Prague and the one I always go to, when I come back to Prague.
There are at least sixteen different flavours to choose from every day and they often change. My favourite is the Poppy seeds & Plum, Grapefruit Sorbet or Spicka (which is based on a traditional patisserie cake with egg nog and chocolate).
But, honestly any flavour you choose, you can't go wrong!
Once you have your ice cream, walk towards the other side of the Svetozor passage and sit in the Franciscan Garden under the beautiful rose bushes to enjoy your delicious ice-cream.
Location: Access from Vodickova Street, tram stop 'Vaclavske Namesti', Prague 1, trams 2, 3, 5, 6, 9, 14, 23, 24
12. Have a different view of Prague from the Lucerna rooftops
The Lucerna rooftops are usually open in the summer season and usually in the evenings during the later part of the week. The Lucerna rooftops are partially restored and connected together with walkways and steps.
The space is used for various events, art exhibitions or sunset yoga lessons. There are a couple of bars, where you can get a cool drink and just admire the views.
Entrance is 100 CZK and you'll find access to the rooftops through a small doorway as you enter the Lucerna Gallery.
An extra bonus is that you'll travel up to the top floor by an old-fashioned open lift which doesn't stop!
You need to be quick enough to walk in and then step out on the top floor! The lift doesn't have door and continuously goes around. I think it's fun to visit just for that!
SEE MORE GREAT VIEWS OF PRAGUE FROM
13. Watch the sunset with a cool drink from the top of Riegrovy Park
Another way to watch the sunset in Prague is to climb up to the top of Riegrovy Park and make yourself comfortable at one of the benches or sit on the grass.
There is a little garden pub inside the park and you can grab a beer or glass of wine and enjoy the sunset in style!
Location: The nearest tram stop is 'Italska' at Italska Street – tram numbers 5, 11 or 13. If you don't mind walking a little further you can also get to the park from Namesti Miru (The Peace Square) – tram or underground or from the Jiriho z Podebrad underground stop.
14. Have breakfast at cafe imperial
Start the day with a great breakfast at the most glorious art deco cafe in Prague!
Get up early to make sure you get in as sometimes it can get busy. The Cafe Imperial (close to Bila Labut/Massarykovo Train station) is open from 7-10.30 am for 'walk-in' breakfast.
No reservation is needed and for around 375 CZK you get a buffet style breakfast.
This is no regular hotel 'buffet style', this is a lavish spread with different hot and cold dishes, traditional Czech breakfast dishes, pastries, breads, coffee, tea, fruits, granola and anything you can think of.
The staff are always attentive and speak perfect English to make you feel welcome.
Location: Na Poříčí 1072/15, Prague 1, walking distance from 'Namesti Republiky' Underground (Republic Square)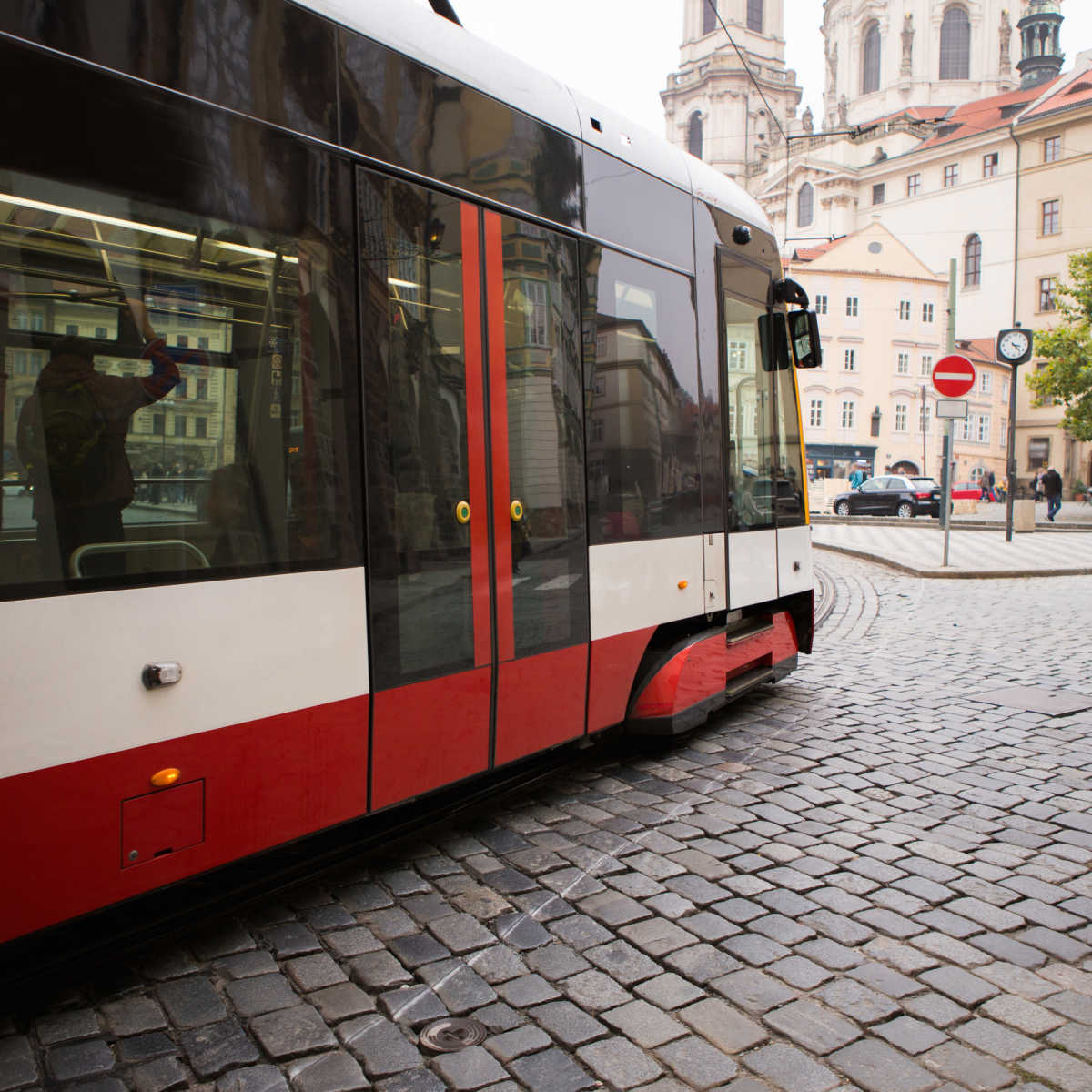 15. Buy a day or 3 days Prague travel pass and explore the town
One of the best ways to explore Prague is by tram. If you have a 24 or 72 hrs ticket, you don't need to worry about timed tickets and you can change bus or tram as many times as you like as using Prague public transport is very easy.
Even if the weather is not that great, you can still explore the town from the warmth of a tram, while looking out.
Your Prague Travel pass ticket will be also valid on trains within the 0 & P zones – the middle and one zone up, which means you can explore Prague's outskirts if you like.
The one or three day ticket is also valid for the Petrin Cable Car at Ujezd, which is a great way to reach the top of Kinsky Garden and walk to the Prague Castle from a different direction (and with great views of the city).
16. Go for a coffee, film, exhibition or listen to a talk at Vnitroblok
Vnitroblok (Holesovice, Prague 7) is a great space created from the backyard workshops inside the old house square.
The main area is taken up by a cosy coffee place, but you can also find a flower shop and clothes and shoes boutiques.
There is also a tiny cinema, exhibition area and smaller workshops which are rented by individual artists.
Location: Tusarova 791/31, 170 00 Praha 7-Holešovice, nearest tram stop is called 'Delnicka', tram no. 1, 12, 14, 25
17. Visit the Tram & Public Transport Museum
If you are into old trains or trams, you can find real treasures at the Tram Museum.
The last time I visited, the descriptions were not in English, but it's worth seeing all the different trams, buses and trolleybuses and the old photos of Prague.
The ticket cost 100 CZK and children under 6 years go free. The museum is open all year round, but usually just at the weekends.
The museum has over 50 different trams, buses and troleybuses and a lot of comprehensive displays. Most of these displays are only in Czech, but you can scan the text into google translate and get an instant translation into your own language.
Location: Patočkova 132/2, 162 00 Praha 6-Střešovice, nearest tram stop Vozovna Stresovice tram no 1, 2, 22, 25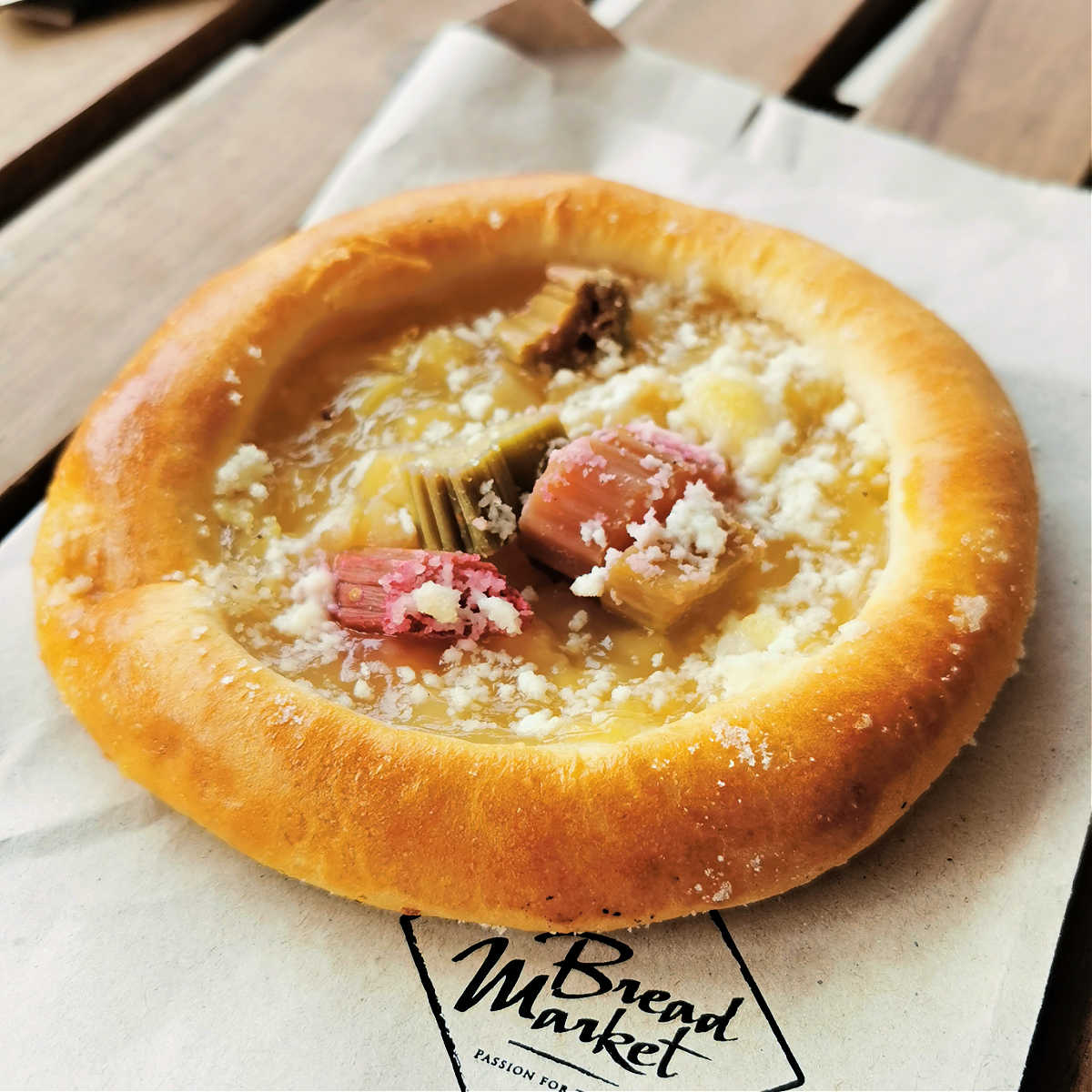 18. Taste the local sweet patisseries in Czech style 'Cukrarna'
Forget the trdelnik, which is not Czech or traditional in any way shape or form, and head over to the nearest 'Cukrarna' – Patisserie Shop.
Here you can try real cakes, patisseries and sweets made by traditional bakers and patisserie makers, that Czech people buy as a 'pudding' or 'afters' for Sunday lunch.
People also often buy them when they go to visit friends or family. My favourite ones are 'Spicka' or 'Vetrnik'.
You can also buy traditional 'Kolace' which are yeasted cakes filled with fruit, poppy seeds or cheese curd fillings.
19. Go for a hike in the Sarka Park
Sarka Valley stretches out from Prague 6 towards the Vaclav Havel Airport and it's a beautiful valley with woodland, little streams, large lake called 'Dzban', outdoor activities, including outdoor swimming, skating and walking.
Most paths are well maintained with a proper surface, so you don't need to have a hiking shoes to walk ther. You also don't need a map as there are many information panels around the park and you can't really get lost.
You can start the walk anywhere, but most people go to the last tram stop on Evropska Street to start or end their walk.
A tram no 20 or a bus (any bus from Veleslavin Underground station, such as 119 that goes to the Prague Airport) will take you from the centre to where all the walks start – stop 'Divoka Sarka'.
OTHER LARGE PARKS TO EXPLORE
20. Listen to the not so mainstream music at ROXY Club Prague
Roxy Club (close to Namesti Republiky, Prague 1) is one of the first clubs I went to in Prague when I was growing up. It's a cool place, that doesn't focus on just one type of music, which means, that people from any background and age go there.
Another cool thing about this place is that it used to be a cinema, so the space inside is pretty awesome with a large stage and high ceiling.
Location: Dlouhá 33, 110 00 Old Town, Prague 1, closest underground Namesti Republiky (Republic Square)
21. Have a Kofola or local beer at the Letna Beer Garden
Try locally brewed beer from an independent brewery or the Czech version of a Coca-Cola, which is slightly more aromatic and less sweet.
You can buy these at the Letna beer garden kiosk in Letna Park and enjoy the beautiful views of Prague below.
If you fancy, you can carry on walking all the way from Letna Park to Strahov Monastery (the top of the Prague Castle), Petrin Hil and Hunger Wall on the Smichov side of the town.
MORE GARDENS & PARKS TO EXPLORE
Location: Letna, Prague 7, easiest access (level walking) is from tram stop 'Letenske Namesti', trams 1, 6, 8, 12, 14, 25, 26
22. Visit the FataMorgana Greenhouse at the Troja Botanical Garden
A great day out, especially in winter or a cold day, as the greenhouse is nicely heated and warm. The greenhouses can be visited separately from the main botanical garden and the ticket cost 50 CZK.
It's a bit of a hike from the bus stop at Troja Botanical Garden or ZOO, but it's well worth it. The greenhouse has several rooms with different tropical plants, rare flowers and a fish aquarium.
Location: Trojská 800/196, 171 00 Praha-Troja
The last stop of 112, 234 buses from Nadrazi Holesovice (underground stop or tram stop)
23. Have a coffee at the Main Train Station
Go up the steps to the old part of the Hlavni Nadrazi train station, which is one of the main train stations in Prague, to explore what the building looked like when it opened back at the end of 19 century.
One side of the ticket booths now hosts a coffee shop and there is also a communal piano, that's often used by locals to practice.
Location – Wilsonova Street 80, Prague 1, underground & tram station 'Hlavni Nadrazi', trams no. 1, 2, 5, 6, 7, 9, 14, 23, 25, 26 (walk across the park)
24. Go to a concert at the O2 arena
While in Prague, do check out the main concert areas, such as the O2 arena for any concerts you might like.
You'll be pleasantly surprised that the tickets are very favourably priced and the venue not as huge as in London or other big cities in Europe. International stars regularly include Prague on their European tours, so it's definitely worth checking out.
I was lucky enough to see Elton John's Farewell Tour there with my mum, and it was a great night out!
Location: Českomoravská 2345/17, 190 00 Praha 9
STAY IN TOUCH
Hope this blog post inspires you and as ever I'd love to what you think! Let me know in the comments below or catch up with me over on Instagram.
Magdalena
This blog post was originally written on 14 October 2021 and last updated on 10 January 2023