Tipping etiquette in Prague and the Czech Republic has no set rules – 10-15% tip on top of the total bill should be sufficient, but you can of course decide to tip more if you wish.
The whole subject of tipping etiquette in Prague and the Czech Republic is an interesting one, especially when the country is still in the shadow of its former history under communism and it's not widely known for its impeccable service, attention to detail and polite staff.
Saying that tipping is often expected in restaurants, cafes or wine bars, service industry (like hairdressers) and in taxis.
Unlike other countries, there are no tipping rules like 10% on top of your bill or anything like that. Most people would round up the final bill to what they feel comfortable giving as an extra.
MORE PRACTICAL TIPS
Does staff get paid directly from the tips?
Whilst the staff salaries are perhaps not the greatest ones in the service industry, the staff are getting their hourly rate paid by the employer as a fixed monthly salary. This has to be (legally) at least a minimum wage.
This means that staff get the tips on top of their hourly rate as an extra. It also depends on each establishment how they handle their tips. The tip might go directly to the staff that you've given the extra money too, but it's more likely that the tips will be added together and then shared amongst all the staff.
How much to tip
This is entirely up to you! If you are very happy with the meal, service or presentation etc. feel free to tip as much as you like.
10-15% tip on top of the total bill should be sufficient, but you can of course decide to tip more (for example if you are a large group in a restaurant and your waiter and the restaurant staff have been looking after you all evening).
You can also 'tip' in a form of rounding up your bill to the nearest large coin or note and just saying 'Don't worry about the change'.
How to tip when paying by a credit or debit card
At the end of your meal, your waiter will bring you the bill, which should be itemised, so that you can check the final amount.
If you are paying by card, tell the waiter in advance how much you'd like to pay, so that they can key the correct numbers.
If your waiter doesn't speak English (which is very unlikely since most Czech staff speak English in the centre of Prague, but it can happen), you can write the number on the final bill and they will understand that you wish to adjust it.
Some card readers or terminals have the option to add tips as part of your payment process. If that happens, simply add whatever number you want to increase your bill to.
How to tip when paying by cash
If you are paying by cash, it's a little bit trickier, because there is this unwritten rule that if you say 'Thank You' whilst handing out the money for the bill, the waiter will interpret that as 'It's O.K, keep whatever money I'm giving you!' and they might not come back with your change!
This can happen especially if the money given is very close to the final bill, for example, the bill is 95 CZK, and you hand over 100 CZK note.
You can use this unwritten rule, by simply rounding up the bill to whatever the nearest note you have, give the money to the waiter, smile and say 'Thank you' and then start getting ready to leave.
It will be a signal to the staff that you are O.K with the extra money to be kept by the staff and you don't expect your change.
If you don't say 'Thank you' and just give the waiter your money, he or she will bring you your change back and usually leave it on the table (or the little tray they brought your bill on).
You can then decide to leave some money on the table as a tip and take the rest of the change.
PRAGUE TRAVEL TIPS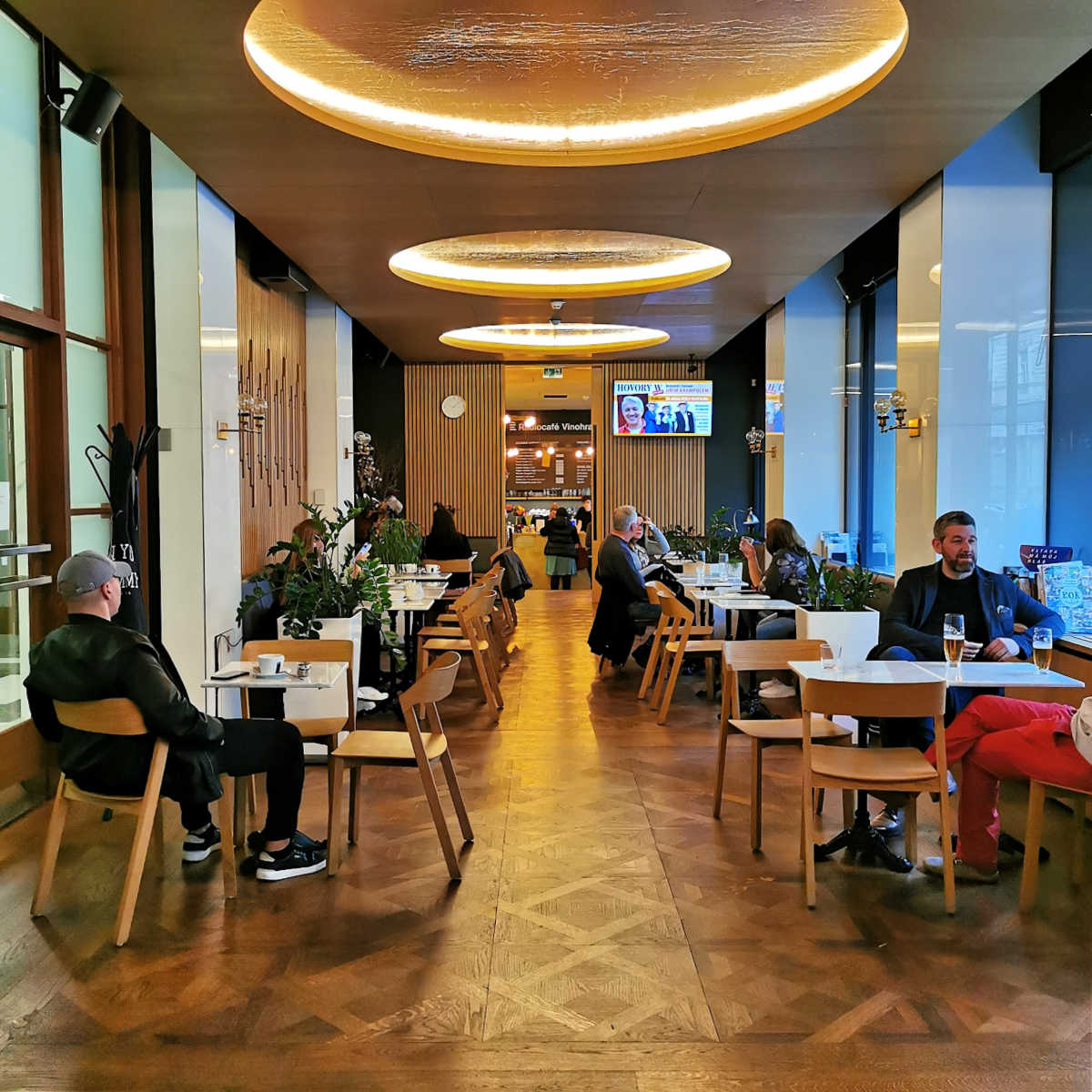 How to tip at smaller cafes
At a smaller cafes or bistros, you can also see a tip jar at the counter. This is because at these places you usually pay in advance for your drinks or food.
You can always round up the bill at the beginning and tell the staff to charge you more or you can take your change and put some into the tip jar.
Do you tip hairdressers in Prague?
Any tips are always welcomed, especially if you tip the person who washed your hair as these are usually junior staff on lower wages.
Like with other tipping in Prague, you decide if the service you've received is above the standard and either round up the bill or add about 10% on the top.
Do you tip a taxi driver?
An excellent service can be always appreciated with a tip or round up your bill to the nearest large coin or bank note, especially if your driver has helped you with your luggage, met you personally when you've arrived at Prague airport or helped you to find your hotel.
Don't feel that you have to tip as the taxi driver will charge you for every started km and they have calculated their prices to get the going rate for their service.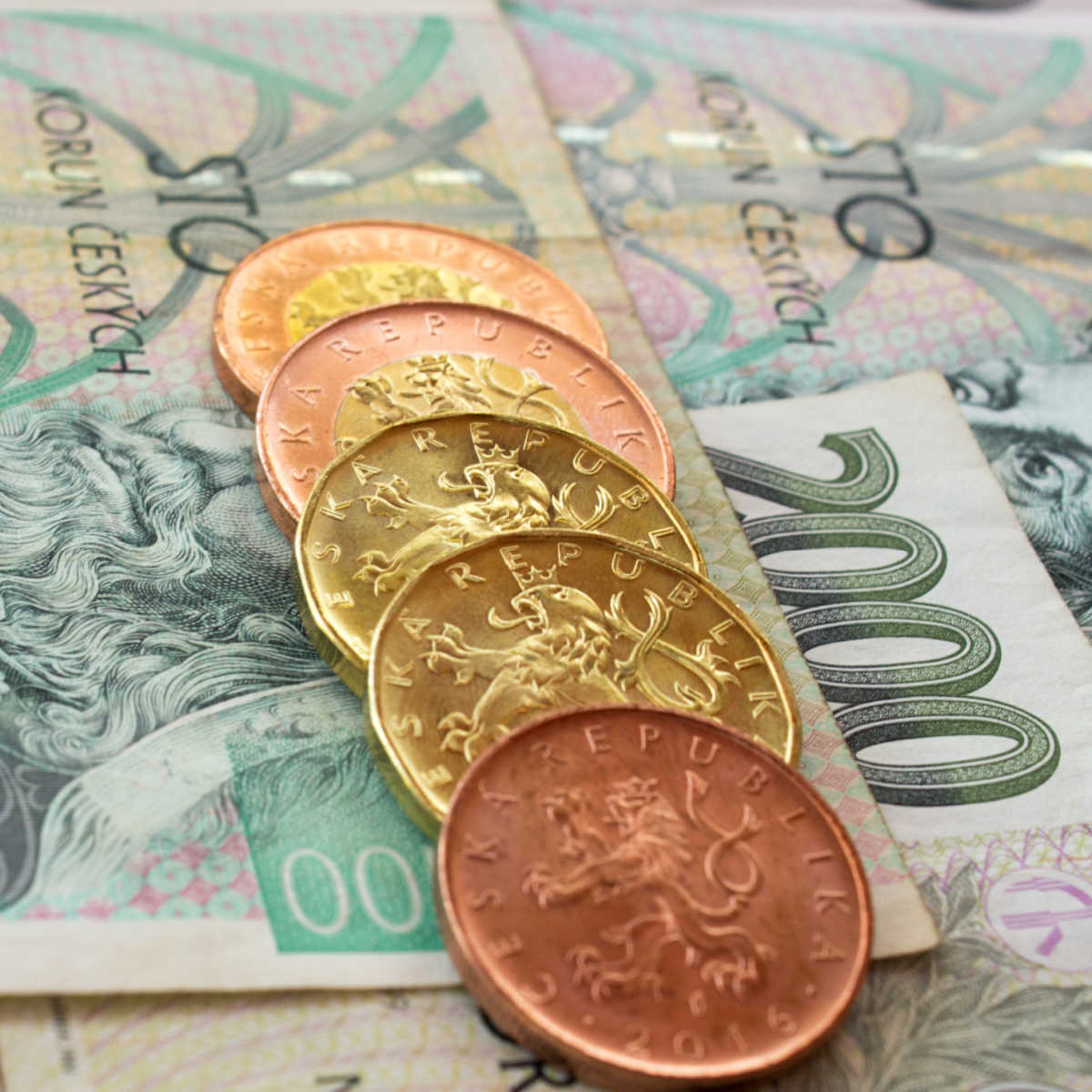 How to tip Small businesses at farmer's market stalls or independent art and craft markets
Whilst this might not be necessarily seen as 'tipping' I think, that buying from a local farmer's stall (and then rounding up the amount) is a great way of supporting independent traders.
If you are not sure about tipping (or giving extra money), just buying from a local independent shop or a craft market over an internationally owned supermarket or mass-produced souvenirs is a great start to making a positive difference for everyone.
Where it's not customary to tip?
It's not customary to tip in Prague or Czech Republic anywhere in the government offices or using public services such as transport (this could be seen as bribery).
You'll also not see people tipping in the supermarket, museums or large shops, when buying a train ticket or buying ticket for a Prague public transport.
Should I always tip?
If you receive poor service or just soo so service, don't feel that you still need to tip, if you are not satisfied.
STAY IN TOUCH
Hope this blog post inspires you and as ever I'd love to what you think! Let me know in the comments below or catch up with me over on Instagram.
Magdalena
This blog post was originally written on 20 April 2022 and last updated on 19 December 2022