Czech Republic has 12 public holidays, which are celebrated each year and people have day off from work. Czech public holidays are celebrated on each particular day, regardless whether the date falls on the Saturday or Sunday.
The only exception is the Easter Holiday, which move every year, but the Friday and Monday are always days off.
How does public holiday system work in the Czech Republic ?
The public holidays are set on specific days and they are set as 'days off' regardless of whether they fall on Wednesday or Saturday or Sunday.
People get rightfully upset when the public holidays fall on the weekend, because there are no replacement days or extra days off that year.
This arrangement has an impact on work, travel and opening times of various attractions.
For example if the day off falls on Thursday a lot of people would take Friday off as well, making it into a long weekend.
This then has an impact on how roads are busy, accommodation is quickly booked up, and trains and buses are full of people traveling to their destinations or using that time to visit their relatives.
It's worth checking this before you travel to Prague and Czech Republic as on one hand it can be good, because you get a lot more events and activities around the public holidays, but on the other hand, it can get very busy and accommodation can gets booked up quickly.
How many public holidays are there in Czech Republic?
There are 12 public holidays each year, which are considered days off for adults (or payment or time in lieu is received by the employees) and children (schools are always closed).
Opening times during public holidays
Public Transport
Most public transport in Prague will run reduced Sunday service and some train services will not run at all, so just double check your travel plans if you intend to travel during the holiday season.
Allow plenty of extra time, both for the extended gaps in the service and also because there might be a queue for getting train tickets, especially at Prague's Main Train Station.
Getting from the Prague Airport might also take a little longer as Sunday service intervals will apply. Taxi service will also be about 1,5 or 2x more expensive than usual, especially at Christmas or New Year.
The tram network will run reduced service during day, but their regular night service at night (the trams unlike underground run through the whole night)
Work
Most people would have the day off from work unless they have an occupation that requires 24 hrs services.
Schools
All children, including colleges and universities, would have a day off. This often coincides with half term or a longer holiday – such as Christmas or Easter Holiday, when the children will have a week or two off.
Government Offices & Banks
Government offices, banks and similar types of businesses are closed for the day.
restaurants & coffee places
Restaurants, coffee places and wine bars or bistros are very likely to be open as people often meet up with families or have a special meal out together.
It's best to check with each place separately as many are individually owned, and they might decide to give their staff the day off and close for the day.
Museums, Castles & Attractions
Most tourist attractions will remain open apart from the main Christmas Holiday on the 25 & 26 December.
During the September, October and November public holidays, you will see a lot of government buildings open for a special open day. It's always free and you can visit places that are normally closed to the public.
The different government departments are based in historic buildings in the centre of Prague and you can usually get to see at least 3-4 during a day.
The government staff take turns in doing the guided tours and you can usually meet the government ministers in their offices as you walk around.
I once shook a hand with a minister of foreign affairs simply because he was welcoming everyone to his office!
Theatres, Opera or Balet Shows
Some theatres might be closed on bank holiday, but it really depends on individual theatre. I usually find that smaller theatres are closed but large theatres (such as the Estate Theatre in the centre of Prague) remain open on bank holidays.
Clothes & general Shops
Very large shops (unless they sell essentials such as food) are often closed on public holidays as there is a rule that shops over certain square footage have to be closed.
Shopping centres and all smaller shops within the shopping centres and on the streets will be open, but it's worth double-checking the opening and closing times, as these can vary.
All retail shops (including food, clothes, toys, outdoor etc) over 200 square metres must be closed during the seven most important Czech national holidays. These are:
New Year's Day (1 January)
Easter Monday (movable each year March/April)
Liberation Day (8 May)
Czech Statehood Day (28 September)
Independent Czechoslovak State Day (28 October)
1st Christmas Day (25 December)
2nd Christmas Day (or St. Stephen's Day) (26 December)
This law doesn't apply to shops under 200 sq.m, pharmacies or petrol stations. Food and another type of shops located in hospitals, airports, and train stations are also exempt, but their opening times might also vary from their usual opening times.
Food shops
Large supermarkets are often closed during the public holidays, but smaller supermarkets or local mini markets are open. Some might have reduced opening times.
Cinemas
Most cinemas in Prague will be open on bank holiday, but some might be closed on the first Christmas holiday (25 December).
List of public holidays in Czech Republic in 2023
1 January – New Year's Day
The first day of each year is a national holiday, but if it falls on the weekend, you don't get another day off during week.
Most shops (especially the larger ones, including food shops) are closed on this day as well as offices, banks and government buildings. Small food shops are usually open as well as museums and other attractions.
Since it's usually very cold during winter in Prague, this national holiday is often a very quiet one with people catching up on sleep or meeting up with their families or friends.
Saying that, if you like the great outdoor, there are quite a lot of hikes organised for the 1 January (usually up to the top of a very high hill) or winter swimming in Vltava river or other natural lakes around Prague.
READ MORE
7 April 2023 – Easter Good Friday
10 April 2023 – Easter Monday
Easter is often in March or at the beginning of April, so depending on when Easter falls, you can see traditional decorations, customs and food available at various festivals – mainly in the centre of Prague.
There are always stalls at Old Town Square, where you can admire beautifully decorated Easter Eggs traditionally made to hang from branches of green springs in large vases in Czech homes.
Since the Czech Republic was under the communist regime for over 40 years, which didn't encourage the display of any religion or faith, Easter is only just starting to return to its roots of being a religious festival.
Good Friday and Easter Monday is a national holiday, which means that some shops might be closed and various government offices will shut for the day too. Most tourists attractions, souvenir shops, cafes and restaurants will be, however open, but it's always worth checking in advance.
READ MORE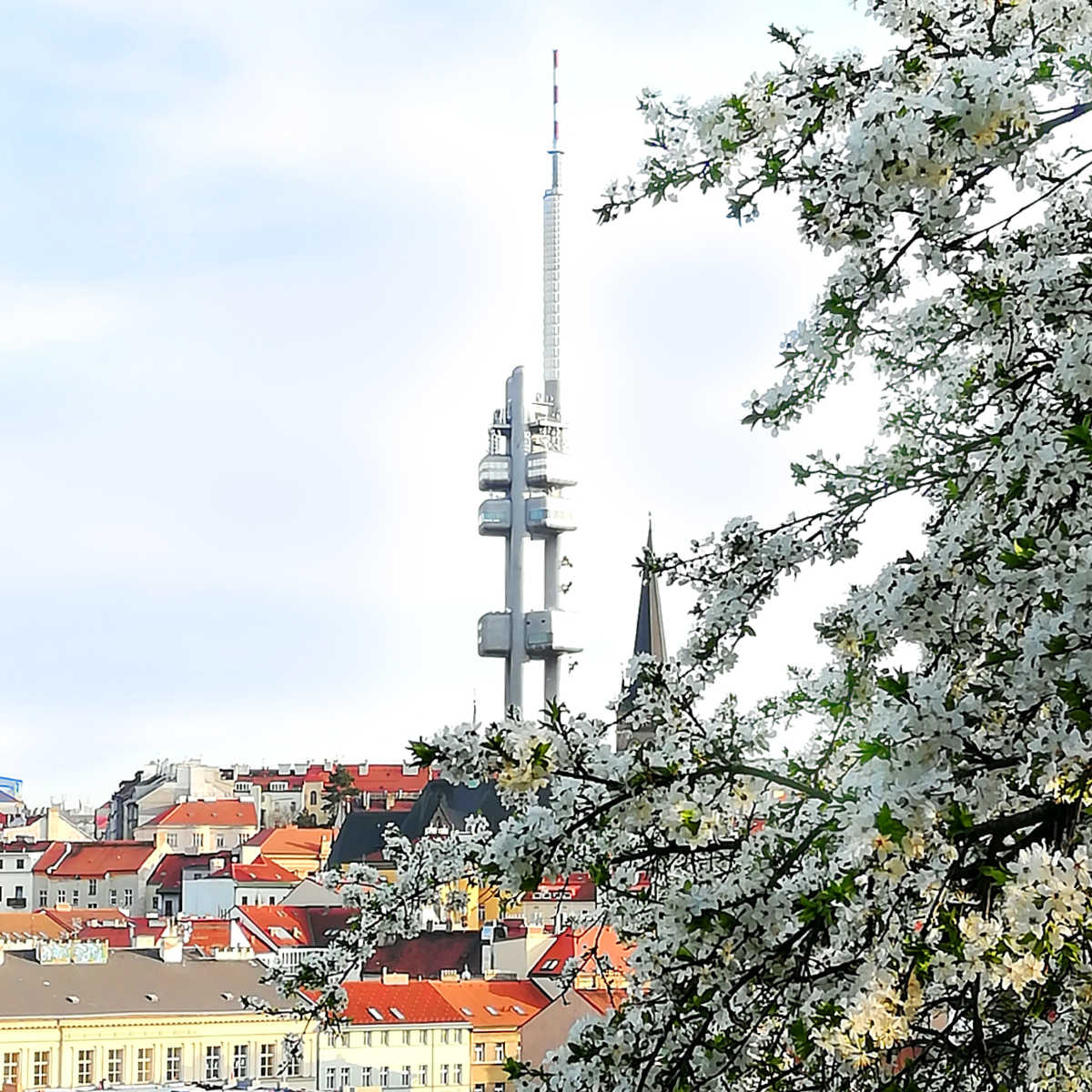 1 May – Labour Day
This is an international day of Labour and before 1989 this day was celebrated with processions, concerts and other happenings.
You might still see a procession nowadays, but it's probably more to do with celebrating spring and love, than work!
8 May – Liberation Day
This day celebrates the defeat of the German army in the Czech Republic by the Russian and American armies.
There are always events to celebrate this, but it's also a day when a lot of official buildings are open to visitors. Buildings such as the Parliament, State Rooms at the Prague Castle or the Czech Television studios are open for free to visitors.
READ MORE
5 July – St Cyril and St Methodius Day
St Cyril and St Methodius brought Christianity to the Bohemian and Moravian region and are celebrated on the 5th of July each year.
6 July – Jan Hus Day
Like with any other official Czech Bank Holidays, the days are celebrated with a day off on the exact date. If the date falls on Saturday or Sunday, there is no extra free day off during the week. Whilst most tourist-orientated businesses stay open during the holidays, public transport might run Sunday service.
The 5 & 6 July is usually very busy travel wise. The children's school term finishes on the 30 June and they are off for the whole of July and August.
Most parents would take time off between the end of the school holiday and the 5&6 July to start their summer holiday.
People would also go to their countryside cottages, so the trains and busses will get very busy, especially as they are running a Sunday service (reduced timetable).
It's worth bearing in mind that it is usually very hot during summer in Prague and quite often we experience a real heat wave in July too.
READ MORE
28 September – St.Wenceslas Day
St. Wenceslas was a Bohemian Duke in the 1st century. He was very kind and popular amongst his people, but his younger brother killed him before he could become a king.
After his death, Wenceslas was given the status of a saint and there are many legends, stories and songs sung about him including the very famous English Christmas Carol called 'Good King Wenceslas'.
READ MORE
28 October – Czech Independence Day
The Czech Independence Day is celebrated on the 28th of October to commemorate the 1918 break up from the Austrian-Hungarian Coalition.
No matter what day of the week the 28th is it will be designated as the day off for. In the same way as all the other official holidays, if the day falls on Saturday or Sunday, tough love, you don't get another day off that year!
If you are visiting Prague around the 28th of October, keep an eye on various tourist attractions, museums and places that are not normally open, because most of the times they offer free or very reduced entry fees.
READ MORE
17 November – Struggle for Freedom & Democracy Day
The Velvet Revolution started on 17 November 1989 and ended 40 years of communist reign. 17 November wasn't a random day, it was also a day on which the Czech Universities were closed to students during the German occupation in 1939.
Each year is celebrated with various free events, concerts, museums openings and talks.
It's also a day off for most people, so you'll find that some shops, banks and government offices are closed on that day.
READ MORE
25 December – Christmas Day
26 December – St. Stephens Day
Most people are with their families or visiting their in-laws during the two Christmas Days. Most shops, banks and offices are closed and the 2 days are official national holidays.
But, unlike, say in the UK, if the 25 & 26 falls on the weekend, there is no 'replacement' day on Monday and Tuesday! This goes for any Czech national holiday, not just Christmas days.
READ MORE
This blog post was originally written on 27 March 2022 and last updated on 13 January 2023