About View From Prague blog
Prague is a pretty amazing place to be and I'm not just saying that because this blog is all about Prague!
In this – oh-not-so-traditional Prague travel guide, I want to show you that you can enjoy Prague for what it is, in an easy-going kind of way and a non-touristy kind of way.
Yes, it's good to visit all the obvious places, like Prague Castle, Charles Bridge and Old Time Square; but it's also great just to step away from the crowds and find a quiet coffee shop and just enjoy watching people go by.
I want to share with you my tips on getting the most from your first visit and how to discover parts of Prague that are perhaps not always mentioned in the traditional guide books.
I love history, quirky stories about connections between people and places and I mostly explore Prague on the foot, so that I don't miss anything.
There is so much to see in Prague, but don't feel that if you can't see everything you have somehow failed as the intrepid tourist that you are. The best thing is that there is always something left for your next visit!
I've always enjoyed travelling and exploring new places but very rarely read the guide books before I went.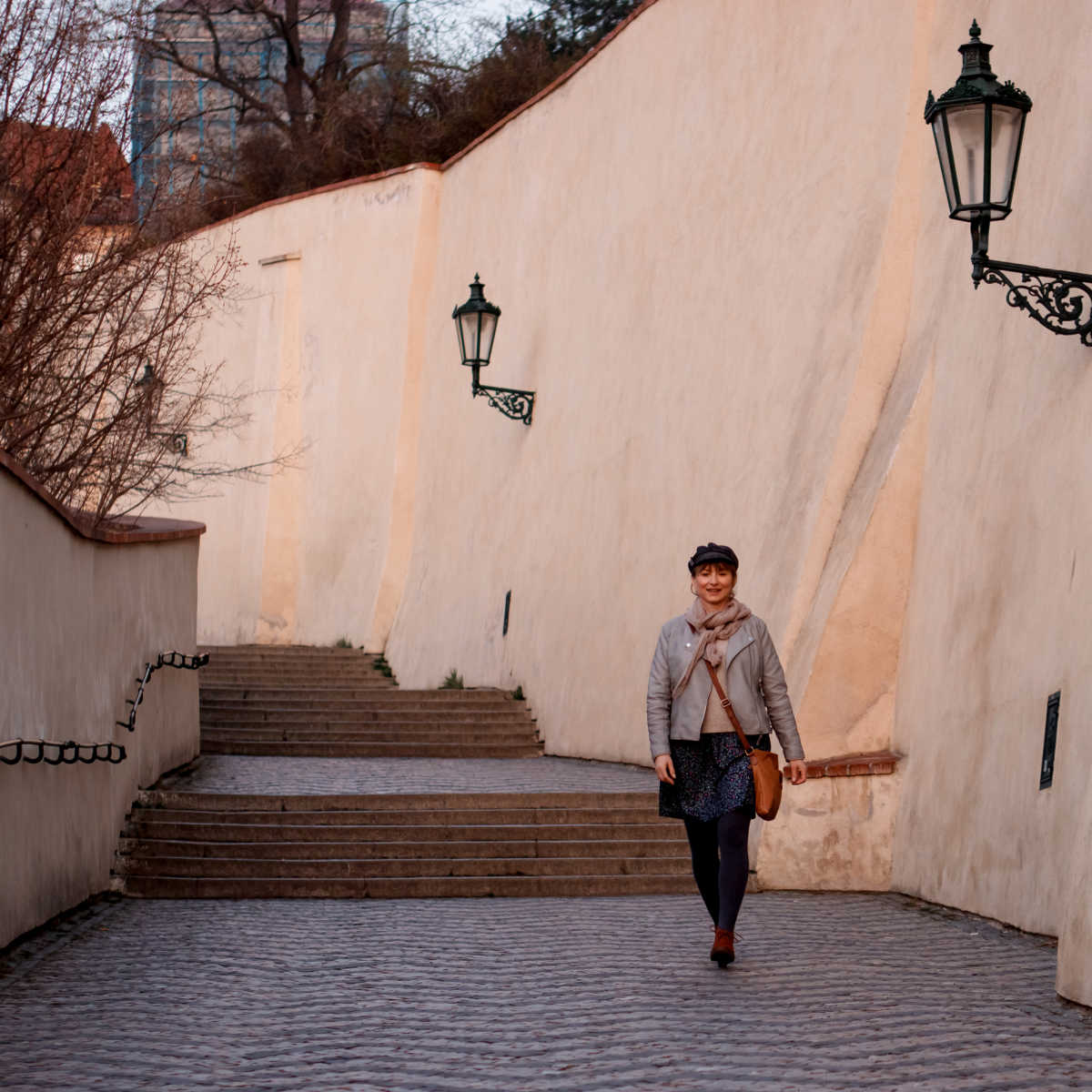 I realised this was because I just wanted to experience my trip without worrying about missing out on the 'top 10 tourist attractions and just enjoy finding things for myself.
But I always read the guidebook at the end of each day!
Apart from the centre of Prague I also love exploring the outskirts of Prague and finding amazing places like Pruhonice Park, walks around the Vltava river or forgotten chateaus and castles.
Since the public transport in Prague is so accessible, it's also ever so easy to leave the city for a day out whether it's to do a long day hike in the countryside or visit the historic town of Pardubice.
---
About Magdalena
Before I moved to London 24 years ago, I took Prague a little bit for granted.
I studied and worked there, which meant that for most of the time I would be rushing between lectures or the office or to catch a train to get back home.
Prague was just a town, where I went to school or work.
After I moved to London, we started to come back to Prague to spend our holidays here. And this is where things changed.
I started to explore Prague with different eyes. I had the time to sit in the Stromovka park and read a book or visit a museum that I'd been to last time when I was on a school trip as a child. And I also wanted to show my husband the best that Prague had to offer.
A lot of things have changed over the years and sometimes I really felt like a first time visitor, when a new building sprang up from nowhere, shops or places got re-named or new underground stations appeared.
This year, I have the opportunity to start spending even more time in Prague and can't wait to see where this new venture takes me!
Magdalena