While January or February is cold and outside the tourist season, March is starting to feel like the beginning of spring, and it's much more welcoming time to visit Prague.
Is March a good month to visit Prague?
Yes, and no! It depends on how you like to travel and spend your time exploring a new town.
It's perfect if you don't like crowds and want to experience Prague without lots of tourists. But, be prepared that some minor tourist attractions might be still closed for the winter or have shorter opening hours.
The further into March you go the warmer the weather is going to be, you will get more sunshine, and the flowers and trees in parks start to blossom too.  
But it's still too early into a 'proper tourist season', which means you can still experience Prague without too many visitors.
What's the weather like in March in Prague?
Although the weather is much warmer than in January and February, don't bring your summer clothes just yet! The winter weather in Prague can often last until mid March and it's often very cold, with plenty of rain and wind.
It's not that common these days, but the snow can fall anytime until Easter, so it's better to be ready.
Day light in March & Day light saving day
By March I also get excited about how much longer the day gets, which gives me more time to plan my days out.
In the morning the sun rise is from 6.45 am at the beginning of the month and 6 am by 25 March, when the day light saving starts and it goes slightly back. By the end of March the sun rises again around 6.45 am.
But, the best thing about March is the amount of time you start to get towards the end of the day. At the beginning of March it gets dark around 5.45 pm and by the day light saving date on the 25 March the light stays until 6.20 pm. Then you get immediately an extra hour and by the end of the month the sun sets around 7.30 pm.
By the end of the March you have a nearly 13 hrs of day light to plan your activities in Prague!
What to pack for your trip
Aim for cold spring clothes (if there is a such thing…) with lots of layers.
Comfortable walking shoes, good waterproof jacket or umbrella, warm layers will always be welcomed, and I would pack a warm fleece hat, scarf and gloves too, just in case.
PRACTICAL TIPS TO HELP YOU TO PLAN YOUR TRIP
Interesting dates in March
There are no official holidays in March, but there are plenty of interesting days in March to help you to plan your activities.
2 March – Engagement Day
Prague is a very romantic city, so if you see people proposing on the 2 March, don't be surprised! It's the international day of engagement and some people might take the opportunity to propose to their loved ones.
8 March – International women's day
To celebrate international women's day, you might see extra flower sellers in the streets or restaurants and cafes putting on special offers.
17 March – St Patric's Day
The history of celebrating St. Patric in Prague is not very long, but over the years the expat community become much large and nowadays, you'll see pubs celebrating St. Patric's Day in style.
21 March – First day of Spring
21 of March is officially the fist day of spring. Whilst it might not feel exactly warm on this day, you get an extra day light and the nearest Sunday (25 March 2023) is also the day, when the clocks go forward and you get one less hour in bed!
27 March – International day of theatre
To celebrate the international day of theatre, many cultural and art venues put on special events and plays. The tickets are often reduced too, so it's worth checking the main theatres in the centre (such as the National Theatre, the Estates Theatre or the New Scene Balet) for any discounts and special offers.
28 March – Teacher's Day
Whilst you might not be necessarily interested in celebrating the Czech Teacher's Day, you might like to know that on this day a lot of museums and other educational tourist attractions are open for free for everyone.
Visit FebioFest – The Independent Film Festival
This is one of the oldest independent film festivals held each year at the end of March in Prague and regional towns around the Czech Republic. Each year there is a fantastic selection of new films from around the world and it also includes films from local filmmakers.
You can buy tickets to see individual films or special events which are held mainly in CineStar Cinema in Smichov and other more independent cinemas around Prague.
Just check their main website for more info and to book your tickets, you won't be disappointed!
MORE CULTURE TIPS
St Mathew's Fairground at the Exhibition Park
I've already mentioned this outdoor fairground in my February post as it starts late in February and stays open for about six weeks. It's a great way to spend the day, especially if you are travelling with children.
Again, wrap up warm as those rides can be really cold!
It always starts on the 24th of February on St.Matthew's day, and its origins go all the way back to the 16th century.
It's based next to a large park called Stromovka in Vystaviste – The Exhibition Centre– Prague 7, easily accessible by the Prague tram network directly from the centre.
The fair lasts for about six weeks and entrance is free during weekdays and about £1 during weekends. This doesn't, of course, include the individual rides, which you can buy directly from each attraction.
Location: Vystaviste (The Exhibition Area), Vystaviste 67, Prague 7 – Holesovice, tram stop Vystaviste, tram no. 6,12, 17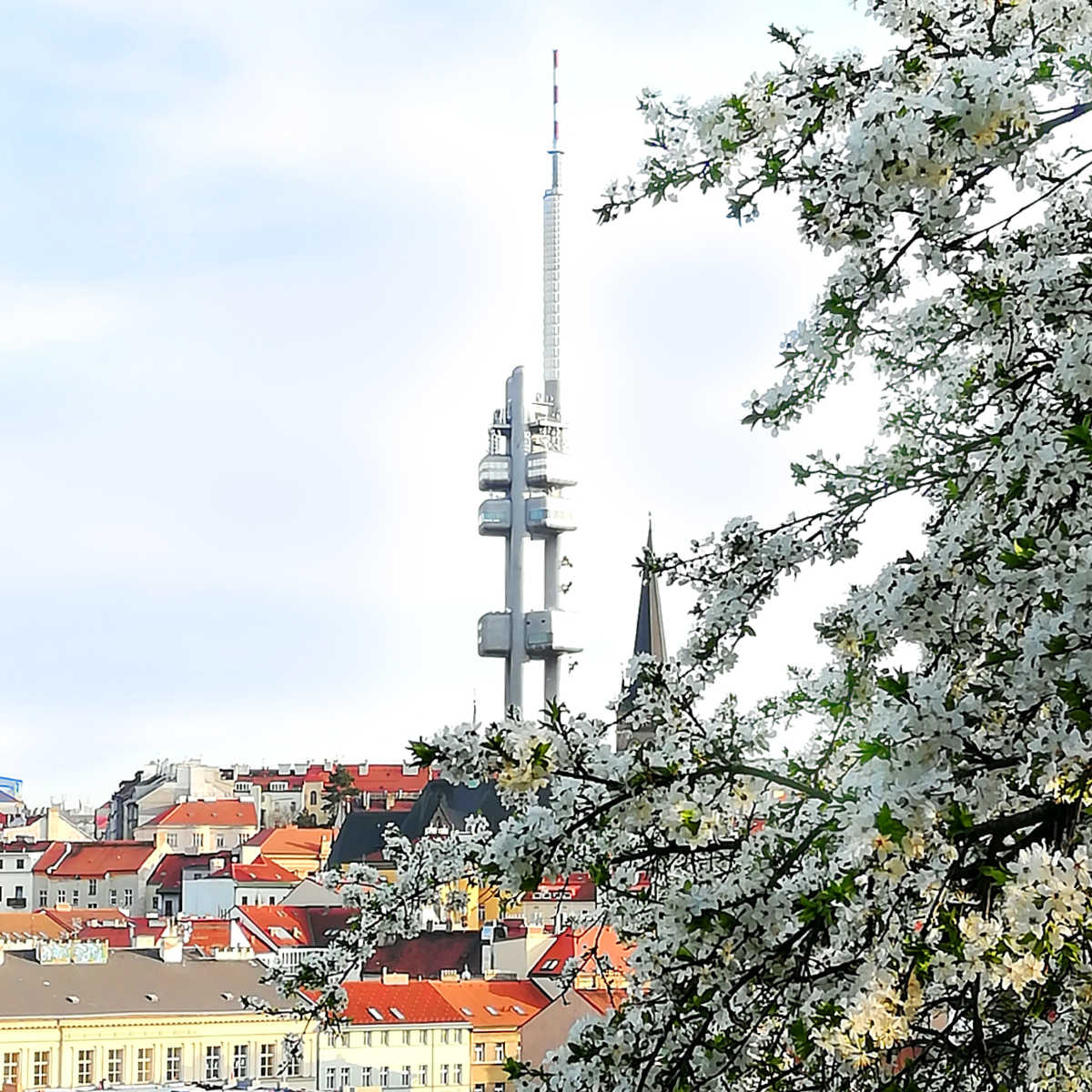 Zizkov's Night
The Zizkov's Night is a well established independent festival which started in 2010 and is usually held in the last weekend in March.
There are around 60 different venues, all in the Zizkov area, ranging from theatre, cinemas to bars and coffee houses, which host various programs, such as stand up comedy, music, theatre and independent short films.
The festival is extremely good value as for around £20 you get an all-inclusive ticket which covers every venue for the three nights and you can also buy separate tickets for the main shows.
You won't find George Ezra here, but if you are after experiencing local culture, good music and perhaps a bit of experimental theatre you can't go wrong.
MORE TRAVEL INSPIRATION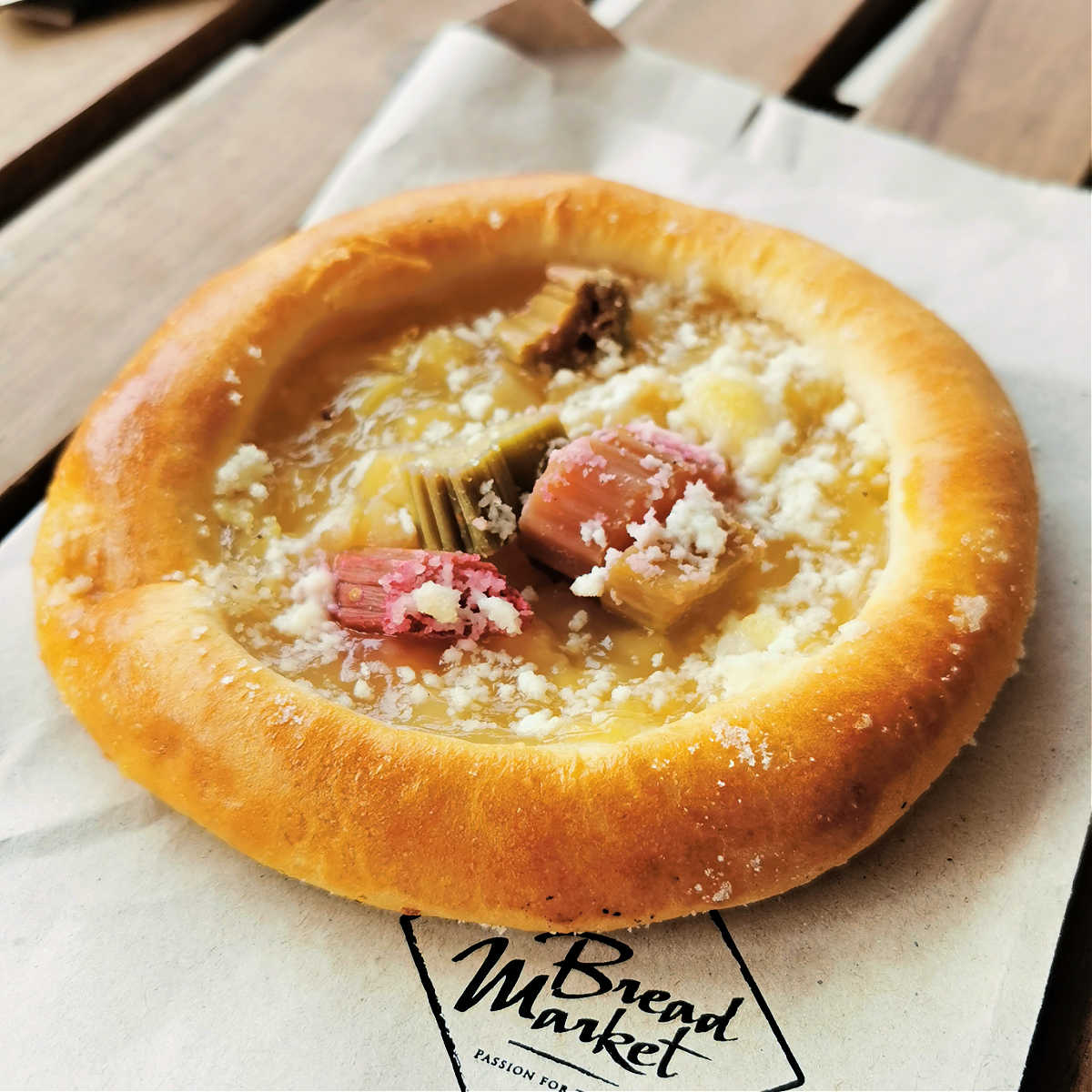 Food Festival at Smichovska Naplavka
'Naplavka' is a plot of land close to a river Vltava located in Prague 5. Naplavka is an outdoor festival with many food stalls to choose from. You can find many themed food festivals held during the whole year, not just in March.
Each festival is themed around one particular style of food from different countries, such as American, Indian, Far East cuisine, but also including fantastic themes like the first international soup festival, just sweets festival or cider festival.
It's worth checking out whether there is festival whilst you visit Prague. There is usually a small entry fee to visit the festival, but after that, it's up to you what local food you try.
TASTE PRAGUE
Easter Celebrations & Easter Markets
Easter is often at the end of March or at the beginning of April, so depending on when Easter falls, you can see traditional decorations, customs and food available at various festivals – mainly in the centre of Prague.
Easter craft markets are always open few weeks before and after Easter, so if you arrive in Prague towards the end of March, you will be able to see some of the festivities.
There are always stalls at Old Town Square, where you can admire beautifully decorated Easter Eggs traditionally made to hang from branches of green springs in large vases in Czech homes.
Since the Czech Republic was under the communist regime for over 40 years, which didn't encourage the display of any religion or faith, Easter is only just starting to return to its roots of being a religious festival.
Good Friday and Easter Monday is a national public holiday, which means that some shops might be closed and various government offices will shut for the day too. Most tourists attractions, souvenir shops, cafes and restaurants will be, however open, but it's always worth checking in advance.
TIPS FOR VISITING PRAGUE LATER IN THE YEAR
Celebrating St. Patric Day in a traditional Irish pub
You might be in Prague, but why should that stop you from celebrating St. Patric's day in a traditional Irish pub? There are quite a few to choose from and enjoy traditional beer and food.
You'll find a traditional pub atmosphere, Irish (and English and Czech) drinks, often live music, karaoke and some also serve food, including traditional Irish (English) breakfast.
Murphy's Irish Pub – Trziste 4 (The Market Square), The Lesser Town, Prague 1
The Dubliner – Tyn 639/1, Old Town, Prague 1
Caffrey's Irish Bar – Old Town Square, 10, Old Town, Prague 1
McCarthy's – Rytirska 406/10, Old Town, Prague 1
Rocky O-Reily's – Stepanska 32, New Town, Prague 1
O'Che's Irish Bar – Lilliova 946/14, Old Town, Prague 1
The Irish Times Bar – Karlova 20, Old Town, Prague 1
The James Joyce – U Obecniho Dvora 794/4, Old Town, Prague 1
The Three Fiddles – Nerudova 12, Lesser Town, Prague 1
Durty Nelly's – Melantrichova 472/12, Old Town, Prague 1
Beckett's – Londynska 473/22, Vinohrady, Prague 2
Merlin – Belehradska 68, Vinohrady, Prague 2
Visit Parks & Gardens
March is great for strolling through Prague's parks and gardens. The spring flowers are just coming out and the cherry blossoms are really pretty too. If it's warm enough you can always take a picnic with you and enjoy being outdoors in the spring sun.
Entrance to these parks is free and there are usually a few stalls selling food, coffee and other refreshments.
KEEP THIS GUIDE – PIN IT FOR LATER
This blog post was originally written on 28 February 2019 and last updated on 15 January 2023