Is September a good month to visit Prague?
I would say, most definitely! The weather is much cooler than in July or August, but it's still warm enough to walk around in shorts and T-shirts most of the time.
The children are back at school (Czech school starts on the 1 September) and most people are back at work after their summer holiday.
All attractions, museums and castles are still open most weekdays and weekends (some close for the winter at the beginning/middle of October).
Prague is generally a lot quieter and it's much easier to escape the crowds and not as cold as if you were to visit Prague in October.
What's the September weather like?
Most years, Prague and Czech republic would have warm autumn, something we also call an 'Indian Summer'. The temperatures could be as hot as 23C in the shade and much warmer on the direct sun.
You might also get the odd shower and storm, much like in the summer.
Early mornings and late nights are starting to get very cold, so bring an extra layer and make sure you have it with you if you are starting your day early or planning to stay out late at night.
What to pack for your visit
Apart from the general packing advice make sure that you have warmer shoes and second layer (light or mid light jacket).
I also pack short sleeve T-shirt as sometimes during the day it can get hot very hot.
Important dates
28 September – St.Wenceslas Day
St. Wenceslas was a Bohemian Duke in the 1st century.
He was very kind and popular amongst his people, but his younger brother killed him before he could become a king.
After his death, Wenceslas was given the status of a saint and there are many legends, stories and songs sung about him including this English Christmas Carol.
Things to do in Prague in September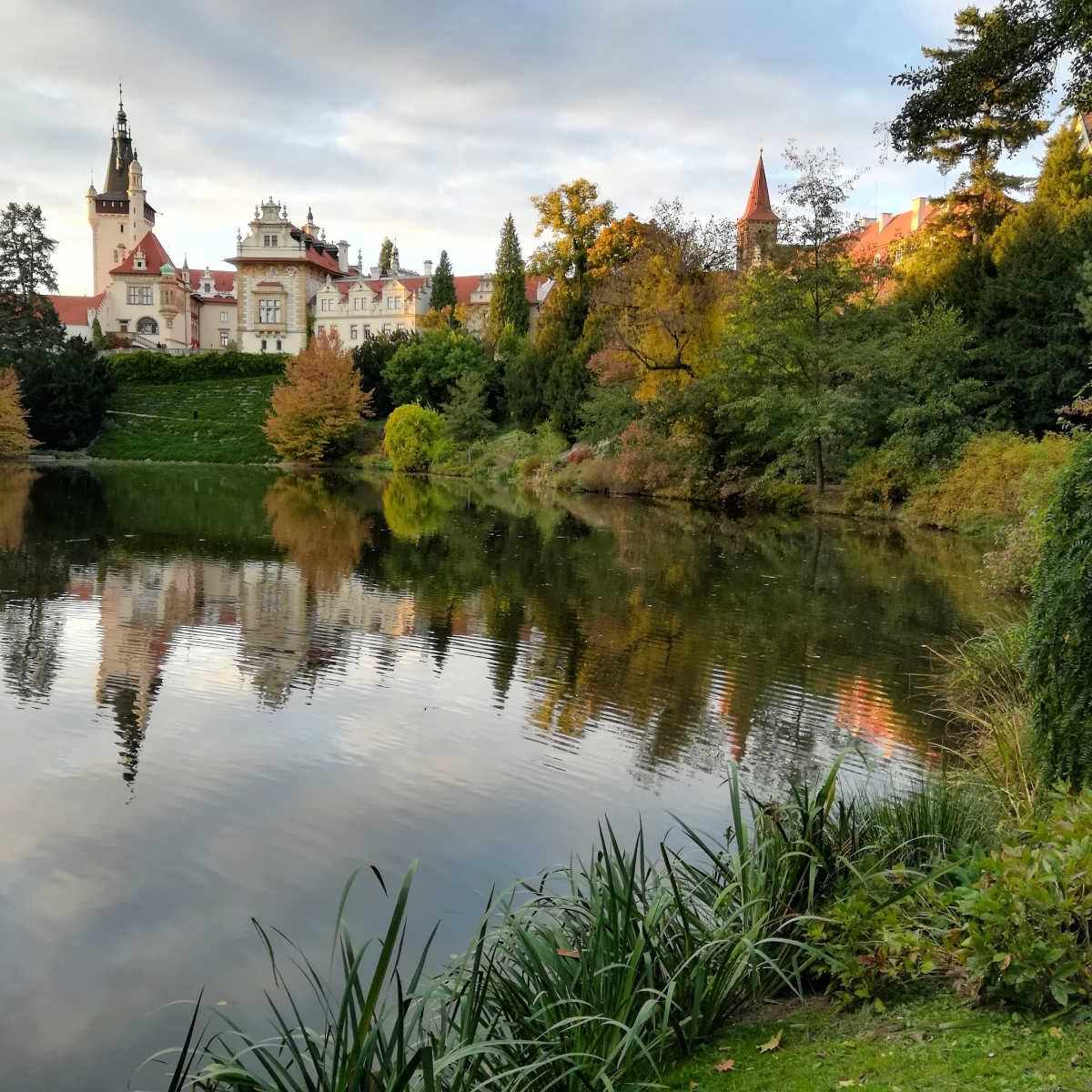 Visit local food & music festivals
The first week in September is always busy with local festivals, whether it's music (Concert for Europe on Vltava River or Folk & Harvest Festival at Letna Park), food (Asia Culture & Food Festival in Pankrac) or 'Back to school' children fun activities.
Pretty much every major district of Prague has something going on in the local park, music or theatre hall.
Because the first weekend in September is still (usually) very warm, most festivals take place outdoors and it's everyone's way of saying 'Good Buy' to summer.
Harvest Festival
The Harvest Festival (Dozinky na Letne) takes place on the first Saturday in September at Letna Park (Prague 7). It's a free event organised by the Ministry of Agriculture.
You can also visit the Farming Museum at Letna for free on that day and there is even a reduced entry fee to the Technical Museum at Letna.
The Harvest Festival is layed out as the biggest farmer's market in Prague with over 100 different food producers from Czechia and Moravia.
There is plenty of entertainment for children, including taster sessions of traditional crafts and you can also see a large display of outdoor farming machines both historic and modern ones.
During the day, you'll also hear a lot of traditional folk music performed on stage by local folk groups dressed in the traditional costumes.
Wine Harvest Festivals
September is also a month, where you can visit Prague's wine making areas and celebrate the wine harvest with wine tastings, food and music.
The Wine Harvest Festivals are usually held the 2nd and 3rd weekend in September and are held in Troja Botanical Garden and Grebovka Park Vineyard.
Open Heritage Days
The 3rd weekend in September is also a weekend, when a lot of usually closed heritage places are open for public and entry is free.
Some museums, palaces and historic houses (that are usually open) are also open for free or at reduced rate, so it's worth checking out whether your favourite place is open during that weekend.
'Experience town in a different way' Festival
During most weekends in September local areas of Prague put together various activities and events on a fairly small scale to get people to experience their local area of Prague in a different way.
This includes food, music, theatre, dance, activities for children and just about anything that local people, shops and businesses want to offer.
These festivals are always held in local areas outside the centre, which is a great way to explore more of Prague, than just the tourist areas.
Czech Design Week
Czech Design Week focuses on presenting Czech innovative designers in a series of exhibitions. This year, the festival is in it's 9 year and it's usually held in the first weekend of September.
Exhibitions and venues are usually in the centre of Prague (such as Manes Water Tower – opposite the Dancing House in Prague 2) or large historic buildings not always open to public (such as the convent and school close to Kinsky Garden in Smichov, Prague 5).
There is an entrance fee for all exhibitions, which is about 200 CZK (£7 or $9).