Is november a good month to visit Prague?
November, I would say, is a bit of a gap month weather-wise between the end of warm Indian summer and the festive winterland of December. The weather is much cooler than in September, or October, so you'll need warm clothes and good shoes.
Most attractions outside of Prague such as museums and castles are closed for the winter or might be open only at weekends and for a slightly shorter time.
The clock goes back too, which means that at the beginning of November, you'll find it's getting dark at 5 pm. You'll need to plan your day from 8-9 am – 4-5pm to get any sunlight and then plan something for the evening, when it gets dark.
Prague is fairly quiet during November and it's much easier to escape the tourist crowds although you can still follow my fun non-touristy list of things to do in Prague.
TRAVEL AROUND PRAGUE
What's the november weather like?
Most years, Prague and Czech Republic has a warm autumn, but by November the temperatures are dropping to 0-3 C during the night and 10-12 C during the day. You might get lovely sunny days in November, but it will feel chilly at the same time and especially when the sun comes down in the afternoon.
November also brings a lot more rain and if you are unlucky you might get days when the sky will be grey and permanently cloudy. It will feel like it's getting darker even sooner than 4-5 pm if it's cloudy and raining, so definitely plan some indoor activities.
As you get closer to the end of November, you might even get a chance of snow, so be prepared for that. If you are staying in Prague, you might see that the minute the snow falls it melts away and you'll rarely get snow staying on the ground. Still, it makes for great photos – but be quick!
If you are heading away from Prague, either for a day trip or staying outside Prague, the snow is more likely to stay unmelted once it sets, especially if you are in the mountains.
What to pack for your visit
Apart from the general packing advice make sure that you have warm walking shoes, warm fleece or jumper and warm or winter jacket.
I tend to go for warm layers, so I pack a warmer body layer with long sleeve, fleece and a jacket or a coat.
If it's very cold and I decide to wear a shorter jacket I also wear a pair of leggings, especially under jeans. Jeans are one fabric that doesn't actually make your body warm, so leggings or warm tights are a must (for me anyway!)
I also bring a winter hat or a cap as it gets colder in the evening and the wind could be quite freezing.
You'll also need gloves and a scarf, depending on much you feel the cold.
An umbrella is also handy unless you have a good waterproof rain jacket.
If you are planning to do longer day trips, it's a sensible idea to bring a good day backpack and add an extra layer, hat or extra pair of socks for when the temperature drops in the evening.
If you have an early start you'll be probably wearing all your warm clothes in the morning too, so you'll want to have space in your bag to keep them during the day.
Instead of a water bottle, I often take a hot coffee flask with me on my day trips. I'll still stop for a coffee or a tea during the day, but you never know if there is going to be a suitable place open where you are heading. This is especially useful if you are thinking of travelling further from the centre in the afternoons or weekends.
Important dates
2 November – All Souls Day
This is day when most people (especially the older generation) go to visit their family graves and light candles to commemorate 'All Souls Day'. It's also an opportunity to tidy up the grave, plant new flowers or bring a commemorative wreath.
11 November – St. Martin's Day
A lot of restaurants and pubs celebrate the St.Martin's Day by preparing special meat dishes, mainly goose, but other meats too.
17 November – National Holiday
The Velvet Revolution started on 17 November 1989 and ended 40 years of communist reign. 17 November wasn't a random day, it was also a day on which the Czech Universities were closed to students during the German occupation in 1939. Each year is celebrated with various free events, concerts, museums openings and talks.
It's also a day off for most people, so you'll find that some shops, banks and government offices are closed on that day.
Last weekend in November
The last weekend in November is usually the first Advent Sunday marking the 4 weekends before Christmas. Most shops and venues will start to put up their Christmas decorations and food venues will start to introduce festive twists on their regular offerings.
Outdoor markets and other festive celebrations start to take place during the last November weekend, so keep an eye on the local news for updates on what's happening near you.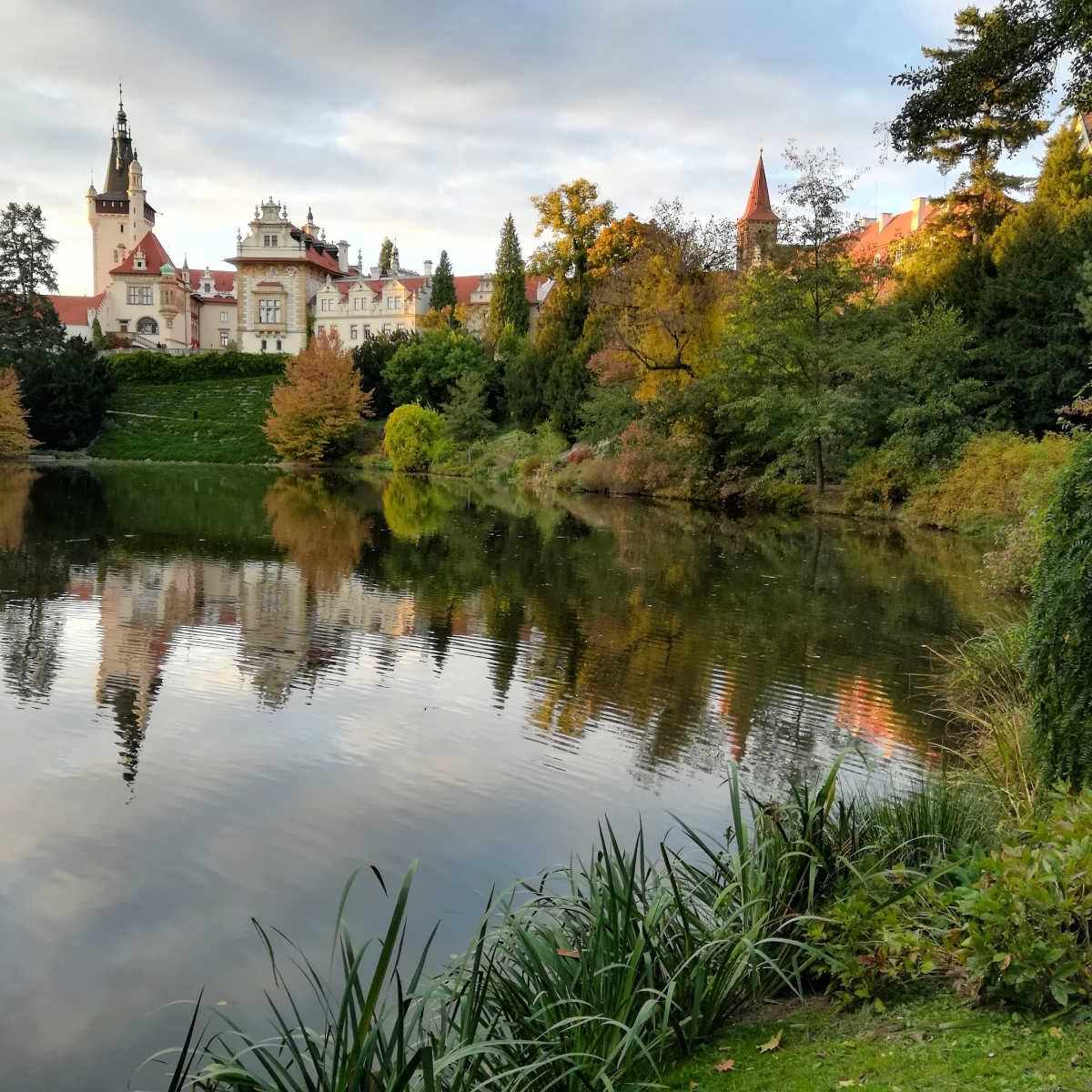 Things to do in Prague in November
Visit a museum
There are so many museums in Prague on so many topics, that I'm sure you'll find one that interests you. My favourite includes the Technical Musem next to Letna Park, the Public Transport Museum or the Prague Museum close to Florenc.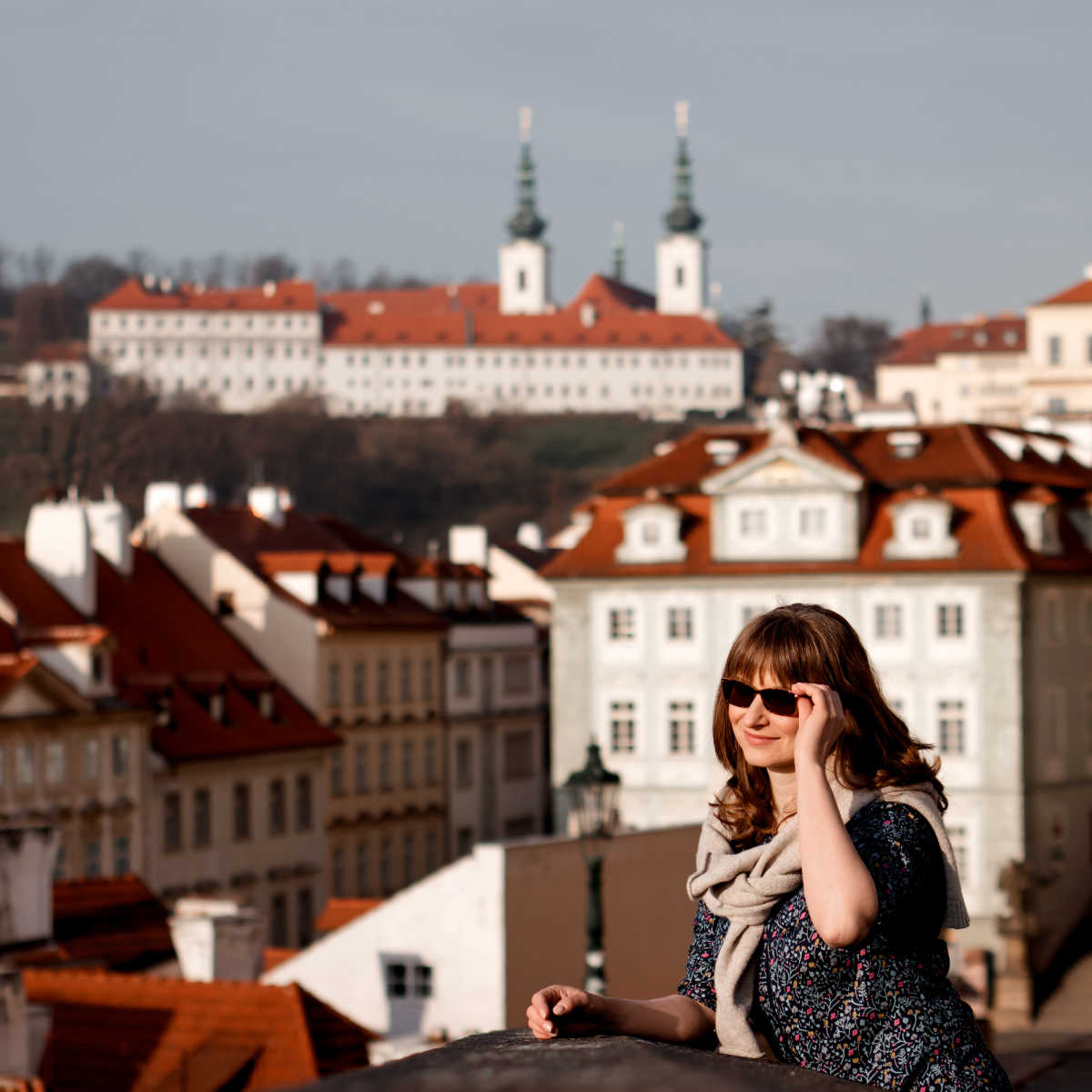 Visit Prague Castle
You can easily spend a whole day at Prague Castle (both inside the various buildings and outside walking around the different squares and little lanes), which is why I think it's a perfect solution to a rainy or cold day.
There are plenty of coffee shops and restaurants within Prague Castle, which means you can really spend the whole day exploring the area.
Go for a coffee in a cosy old-fashioned coffee house
There are so many amazing coffee places in Prague and winter is the perfect opportunity to sit indoors, relax and enjoy a nice hot drink.
Strings of Prague
This is a music festival taking place in different venues across Prague focusing mainly on classical and jazz music. You can get tickets for individual concerts which means you can pick and choose the type of music you like.
Prague Christmas Markets
From the first advent weekend – the end of November – you'll find outdoor markets, festivals and other events starting to appear and celebrate the beginning of the festive season.
Nativity exhibition at Bethlehem Chapel
This is my favourite place to visit around Christmas but the exhibition usually opens during the first advent weekend and it's open throughout the Christmas period until the first week in January.
It's beautifully set out in the chapel's crypt with different sets of nativity scenes – some very old and traditionally made from wood; some modern made from textiles, glass or even gingerbread. There is usually carol singing on the 24 December in the morning (which is when Christmas is celebrated in the Czech Republic).
This blog post was originally written on 1 November 2021 and last updated on 1 November 2022