I guess, the answer to this question depends on your interests and probably your age! Prague has some amazing music clubs, where you can easily spend the night dancing, drinking and having a great time.
Like any other town, Prague has casinos, nightclubs, dance clubs and anything in between. But, since I don't have much experience with clubbing in Prague, here are my favourite tips on what to do in Prague at night.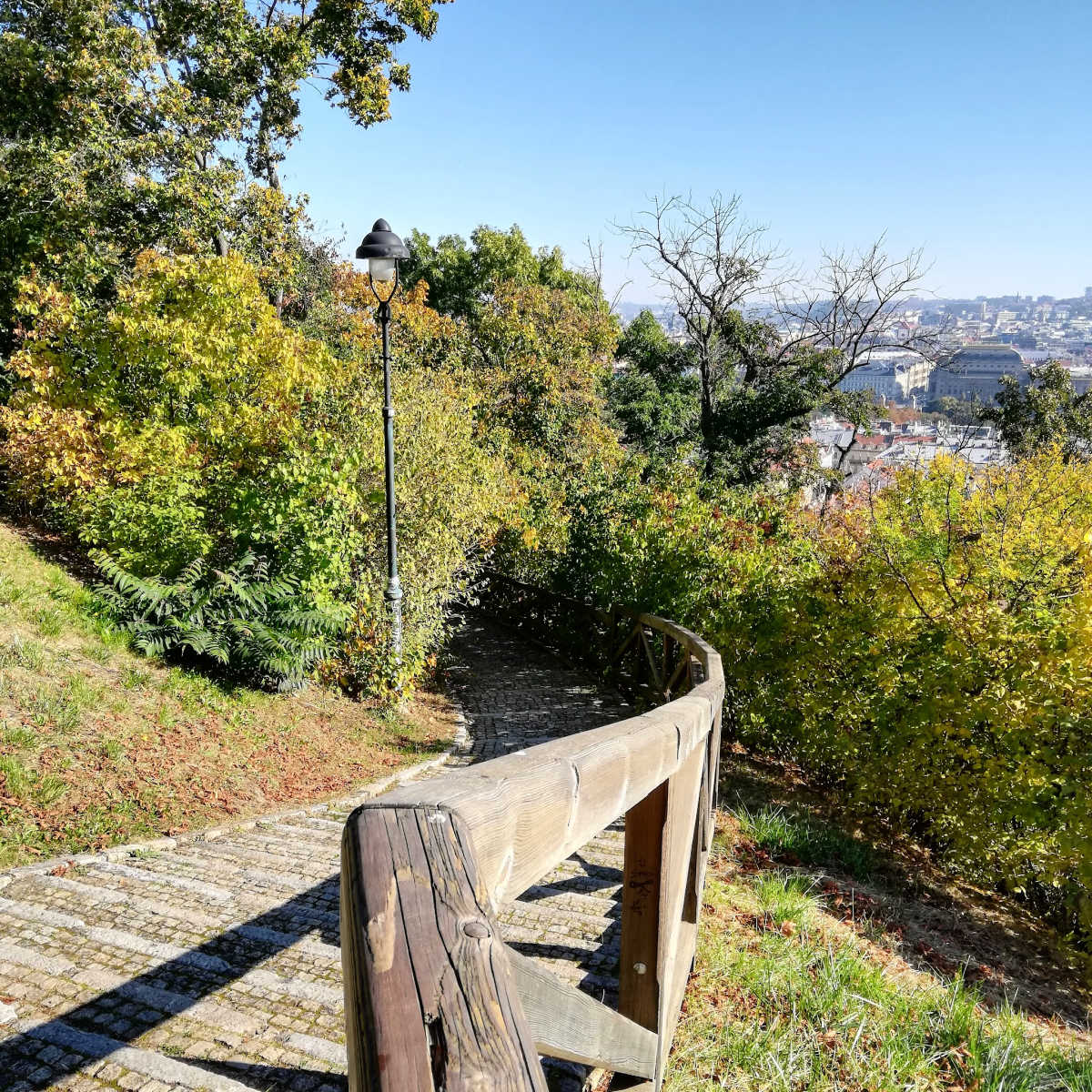 Have a picnic in the park (spring/summer)
Prague is a beautifully romantic city, so what could be better than a picnic in the park!
The summer nights are warm and sunny as the sunset is quite late and it's often still light at 9.30pm.
Buy the traditional Czech sourdough rye bread, cheese, pickled gherkins, traditional Czech cakes filled with poppy seeds, stewed apples or vanilla curd (Kolace – often eaten for traditional Czech breakfast), local wine and other picnic goodies and head up the hill over to Petrin, Letna or Riegrovy Sady.
Not only you'll have a fantastic eating experience, but you can also watch the sunset over Prague and take some beautiful photos.
PRAGUE PARKS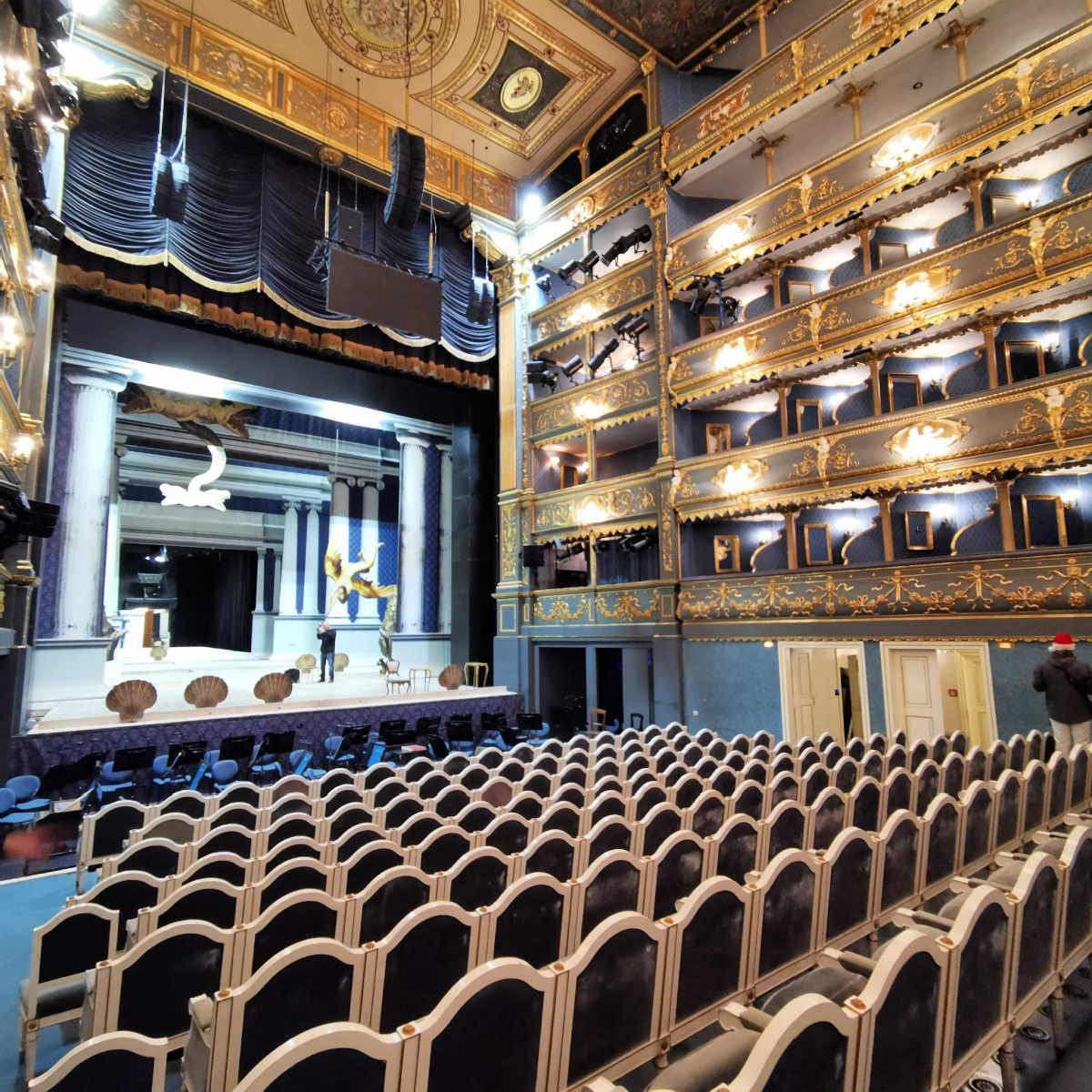 Go and see a theatre play
So, obviously the language barrier might be a bit of a problem here, so unless you are in Prague to improve your Czech language, the choice here is slightly limited.
Saying that there are still several options worth mentioning:
The National Theatre
The ballet productions are always of the highest quality, and since the main language is in a dance form, you don't need to worry about feeling out of place.
The Estates Theatre
The Estates Theatre in the centre of Prague usually has a selection of plays, operas and ballets and some plays have an English subtitles shown on the screen above the main stage.
Zizkovo Divadlo
Zizkovo Divadlo puts on mainly productions of the most famous of Czech playwriters – Jara Cimrman. While most plays are in Czech, once or twice a month the theatre puts on an English version.
If you are happy to be entertained, laugh and experience a proper Czech humour and storytelling, this is a place to visit. But, I should probably warn you, that not everything is as it seems. Jara Cimrman has never actually existed!
It's the hilarious invention of a group of Czech actors and writers, who wrote plays as if they were written by Jara Cimrman. There are whole documentary films about his life.
He was the greatest explorer (that never made it anywhere and nearly died in the snowstorm), the most excellent writer (that was never properly been understood or published) and a talented teacher (possibly struck from the register for unconventional ways of running his lessons). It's all great fun, everything is entirely made up and has a life on its own.
See the latest film
So, this is a pretty obvious choice, but hear me out! To get the big blockbusters to the cinema as quickly as possible, the cinema companies usually just equip the film with Czech subtitles and screen it in the original language.
This means you can see the latest movie, that you didn't get the chance to see before you went on holiday and you'll probably save a bit of money too. Tickets could be as low as 80 crowns, and it's worth checking each cinema for special offers (it's usually Monday).
If you are feeling a little adventurous, you can also see the original Czech film with English subtitles. These are usually in art cinemas, such as Svetozor (off the main Wenceslas Square) or Mat (Karlovo Namesti).
Walk across the Charles Bridge
During day, the Charles Bridge is always busy, so the only time you'll have it for yourself is either very early in the morning (before the sun rise) or late at night.
There is something quite special about walking across the bridge at night when the lights are on and you can see the Prague Castle on the top of the hill and the glistening of the Vltava River under the bridge.
Visit Prague Castle
The Prague Castle complex is open until 10 pm each day and you can walk around all the main parts of the inner castle buildings (apart from the Golden Lane). This is all free and you only need to go through a castle security point as you go through.
Listen to some music
You might think, that I'm going to suggest you go and see a traditional Czech band and if that's what tickles your fancy, by all means, go for it!
Instead of that, I want to suggest that you check if your favourite band is playing in Prague whilst you are here. Surprised? So was I, when I missed George Ezra and Passenger by a couple of weeks this year! Prague has become a pretty great place to catch big and up and coming stars.
The tickets are pleasantly good value, and the venues are much smaller. Not only that you can see your favourite singer in a more intimate setting, but it's also much easier to get in and out of the venue.
If the thought of getting in and out of 02 in London Greenwich terrifies you, check out the 'What's on in Prague' when you plan your holiday.
carry on sightseeing
Some attractions remain open until 8-10 pm during summer, which means that you can stretch your sightseeing into the evening.
A lot of the viewing towers, such as Powder Tower, St.Nicholas Church tower or the Dancing House Bar are open until 10 pm and they are the perfect place to watch the sunset from.
Lose yourself in a shopping centre
I love this option, especially in the cold Prague winter weather, when it gets dark around 4 pm and it's freezing! The major shopping malls like Palladium (Namesti Republiky) or Novy Smichov (Andel) stay open until 9-10 pm, which gives you plenty of time to walk around and do all your shopping. 
Every shopping centre also has coffee places and fast food restaurants, which is perfect for a break in between your shopping.
Have a bite to eat
To make your dinner extra special, why not try one of the 1920s coffee style restaurants close to the National Theatre or art deco houses, such as The Artdeco Hotel close to Namesti Republiky.
Try the local beer
The obvious choice, but a great opportunity to sample local Czech beer. I'm not a beer drinker myself, but I'm told that Kozel, Krusovice, Velke Popovice are all good beers to try.
How to stay safe at night
Prague is a reasonably safe town at night, and I've never had any problems even travelling as a single woman.
Just take the usual precautions, like walking on the main streets, keep together in your group (if you travel with a family) and keep an eye on your belongings at all times.
Travelling in Prague at night
The public travel system in Prague is very good, but towards the evening the frequency of trams, underground and buses decreases. In the case of underground (Metro) the frequency is around 10 minutes, which is still not that bad, but you need to make sure that you complete your journey before midnight.
Buses and trams run during the whole night, but after midnight it might be only one or two an hour.
The night buses also continue running to and from Prague's airport, so if you have a night flight, you can still use public transport.
The intervals between metro trains, buses and trams is also longer at the weekends (mainly Sundays) and any public holidays, which are treated as Sundays (usually with a special timetable).
Saying that you can always use a taxi – cab service, just arrange it through an online app or reputable company and agree on a price in advance.
STAY IN TOUCH
Hope this blog post inspires you and as ever I'd love to what you think! Let me know in the comments below or catch up with me over on Instagram.
Magdalena
This blog post was originally written on 12 October 2019 and last updated on 24 December 2022